Details

Written by:

Keva Andersen | Deputy Editor-in-Chief

Category: Podcasts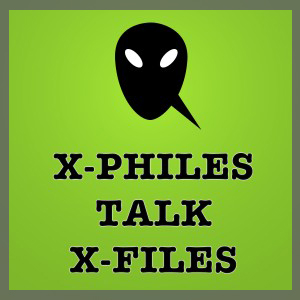 It's a new year, a new season of The X-Files is just days away, and X-Philes Talk X-Files podcast is back to talk about it all. XFN had a blast teaming up with David T. Harwood in 2016 to talk about every episode of the show and we're excited to do so again with Season 11. In this brand new episode, Roi Ollson and I join David for a preview of Season 11. We talk about everything that has happened since Season 10 ended, including how the show came back, the new X-Files game "Deep State," and why Dana Scully may actually now be a Disney princess. And we offer as close to a spoiler-free preview of what's to come in Season 11 as possible.
You can find all the details about how to listen to the episode here. The feed has changed from before so be sure to read through David's helpful instructions. You'll also find a bonus episode. XFN Editor-in-Chief Avi Quijada and I talked with David about the two audio books "Cold Cases" and "Stolen Lives." The episode is available to anyone who makes a $5 donation to support the show. Find that here.
Details

Written by:

Keva Andersen | Content Editor

Category: Podcasts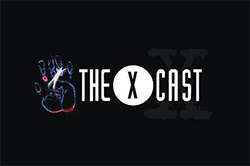 We'd like to introduce you to a new X-Files podcast that's joining our podcast round-up family. The X-Cast is hosted by Tony Black, and starting September 30th we'll be featuring new episodes here. The X-Cast recently wrapped up an in-depth look at Season One and will be moving onto Season Two episodes in September. During the break between seasons, Tony has a special episode featuring IDW comics Editor Denton J. Tipton, who is part of the team behind The X-Files comics. You can check out that episode here. 
So other than the obvious, what exactly is this podcast about? I talked with creator and host Tony Black about his inspiration for the show and what new fans can expect to hear.
What got you into The X-Files? What was your first episode?
It was probably when it started airing on BBC2 in the UK around 1994, and popping up in the old VHS packs that badged two or three Season One episodes together. I was a massive Star Trek nut at the time and haughtily disliked this new upstart which everyone was talking about. Then I saw "One Breath" and, well, my breath was taken away. It became very quickly, and remains, my favourite ever TV show.
What inspired you to start doing the podcast?
A desire to share my love of The X-Files more than anything else, and to talk about it. I'd not been able to do that for a long time, and as the revival series loomed, I was already established doing film podcasts so I had the tools and means at my disposal, I thought now would be the perfect time given the show was back in the public consciousness. It's been a lovely surprise to see just how strong the fandom still is, and how many new people are finding it thanks to the new series, Netflix and such, and hopefully podcasts like this.
Read more after the jump.