Details

Written by:

Keva Andersen | Deputy Editor-in-Chief

Category: Contests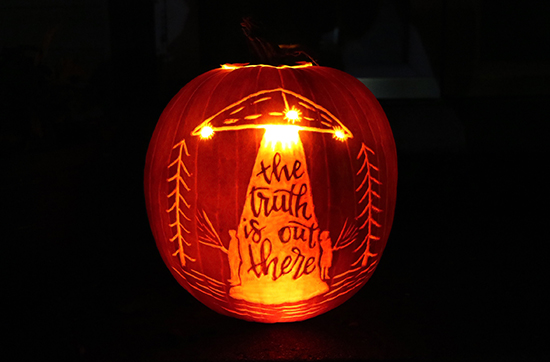 This year's contest was judged by none other than Frank Spotnitz and his choice is this beautiful "The Truth is Out There" entry from Cortlan! Congratulations!
As always Philes went above and beyond and we thank everyone who contributed for their great entries. Check out all the creativity in our album here.
Details

Written by:

Roileigh Ollson | Managing Editor

Category: Contests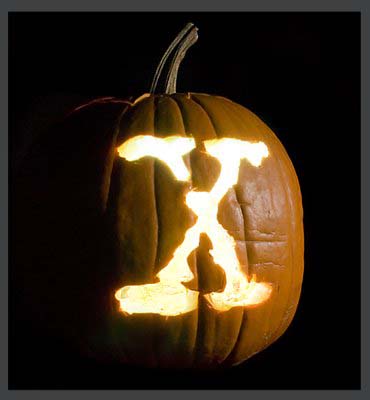 Leaves are crunching, cider is flowing, and pumpkins are popping up all around. Halloween is just around the corner, and given that this is the spookiest time of the year, it's time for XFN's 9th annual pumpkin carving contest. This will also be our final carving contest, so the time is now to show us why your kung fu is the best.
The rules are simple:
Your pumpkin must feature The X-Files in some way, but you already knew that because that's why they put the I in FBI.
You can submit a pumpkin you didn't carve for the contest, but not one you've submitted before.
You must send a photo of your pumpkin to This email address is being protected from spambots. You need JavaScript enabled to view it. by 11:59pm PT on October 31st, 2018.
One entry per Phile.
What are the perks of entering this contest? Well the winner always receives a special X-Files prize, plus your pumpkin will be judged by an XF expert. We're delighted to share that Frank Spotnitz has agreed to be our judge this year. Previous judges have included Gillian Anderson, Mitch Pileggi, Annabeth Gish, and Chris Carter. So time to get carving, Philes! We're excited to see what you come up with.
If you'd like some inspiration, check out the entries from 2017, 2016, and 2015.