Details

Written by:

Keva Andersen | Deputy Editor-in-Chief

Category: Fan Writers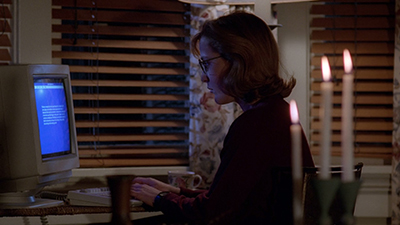 A few weeks ago a newer Phile texted me and asked if I'd read "Seeds of Synchronicity" and "Diametrically Opposed" "back in the day." She continued to exclaim the stories were SO F*CKING GOOD and through her excitement, I was transported back to those days of pain in 2001 and 2002 while we anxiously awaited updates from this week's author. Meet mountainphile! She's been writing fanfic since childhood and her way with words is timeless. If you haven't read "Seeds of Synchronicity," that's your first mission as soon as you're done reading this interview. It's a long casefile that goes AU at the end of Season 7 and is a William-free zone. Mulder and Scully go back to Aubrey, Missouri, to "confront old demons and lay new ones to rest." It's as gripping to read now as it was when I followed it as a WIP. 
While the "Seeds of Synchronicity" universe gets a lot of well-deserved attention, mountainphile's standalone stories are just as worthy of praise. "I Know You" is one of the sweetest post-Millennium stories I've ever read and the slow burn of it is so right for Mulder and Scully. Given that it's almost Christmas, "What Child is This" and "A Midnight Clear" will boost your holiday spirit. Mulder and Scully are living under assumed names in Colorado and their chance encounter with a little boy may have you reaching for a box of tissues.
We talked with mountainphile about inspiration, a little fanfic history, writing, and of course, The X-Files.
Details

Written by:

Keva Andersen | Deputy Editor-in-Chief

Category: Fan Writers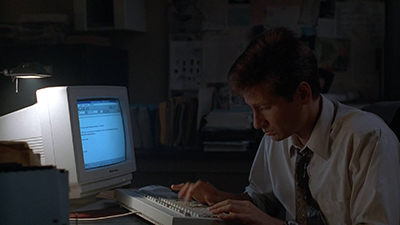 This week's author was introduced to The X-Files with a little "unrest" and her writing style and sense of humor will leave you with unrest when you realize you've reached the end of her written library. Meet Defnotmeyo. Whether you're looking for a laugh, something dark and full of angst, or something a little more "adult," she's got you covered. 
If, like me, you're dying for any interpretation of the images we've seen so far from Season 11, "Home on the Range" and "My Son" are exactly what you need. Both capture Mulder's spark in a way I didn't realize I'd been missing, and now need more of.
And one of my personal favorites is "Red Flag Warning." Set just before "Arcadia" in Season 6, it beautifully captures Scully's scorched-earth feelings post-Diana fall out from "Two Fathers/One Son." 
We talked with Defnotmeyo about writing, inspiration, and of course, The X-Files.