Details

Written by:

Ky Johnson | Features Editor

Category: Fandom
A couple of weeks ago we asked who inspired you, and boy, did we get your responses. There were odes to Monica, a slew of Mulder made me want to believe messages, and we practically drowned in all the love thrown the way of our favorite Medical!Doctor, Dana K. Scully. Our favorites have been featured on social media and we will provide a link below, but one stood out above the rest. Ladies and Gentlemen, we ask you to bask in the glory that is the host of X-Philes Talk X-Files, David T. Harwood's essay in support of Krycek, The X-Files' most underrated bad guy. 
Details

Written by:

Keva Andersen | Deputy Editor-in-Chief

Category: Fandom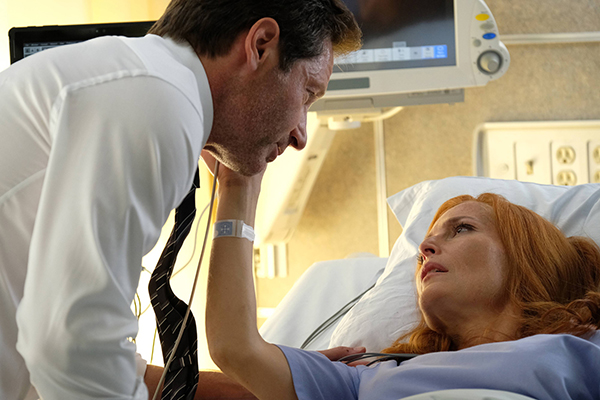 Premiere day is almost here and we're excited to watch the new season of The X-Files with all of you. We'll be live tweeting every episode on Twitter in both Eastern and Pacific time zones so follow along with us @xfilesnews. As we've done in the past, we'll also be collecting everyone's thoughts in our Best Tweets feature so be sure to use each episode's hashtag to be included. We'll publish those 24 hours after each live viewing to give fans outside the U.S. a chance to watch too.
We'll also be rewatching each new episode on Sundays, at alternating times to give more people a chance to participate. See below for episode names, hashtags, and rewatch times.