Details

Written by:

Keva Andersen & Avi Quijada

Category: Reviews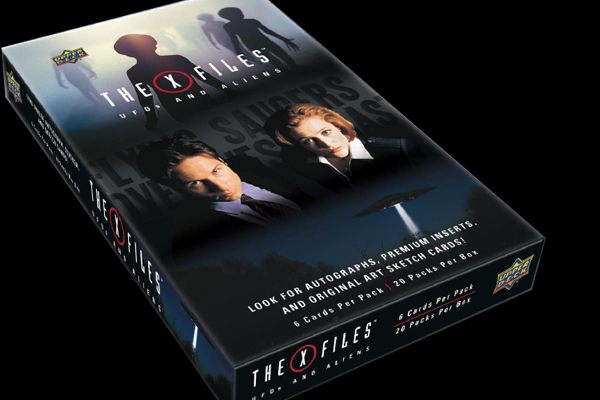 We know many Philes are always looking to add new pieces to their X-Files memorabilia collection, so we were excited to hear about a new set of trading cards called "The X-Files: UFO's and Aliens" being created by Upper Deck. Released on March 13, the new set has some interesting things to offer, but how does it stack up to previous collections from Topps or Inkworks? XFN checked out a box, see what we think and find out how to get a discount on your own box.
Read more: Review: 'The X-Files: UFO's and Aliens' Trading Cards
Details

Written by:

Avi Quijada | Editor-In-Chief

Category: Reviews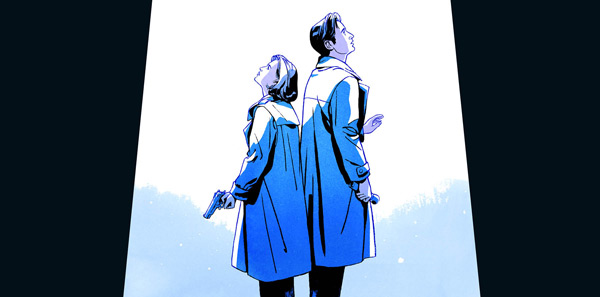 There's always been a very succinct way that we as fans identify our favorite parts of The X-Files: whether it be Shippers or Noromos, or we use abbreviations like MSR, or DRR, and then Mythology and MOTW.
The latter is the center of the newest critical companion written by Zack Handlen and Todd VanDerWerff. Monsters of the Week presents itself as the most complete one, with a foreword by Chris Carter and interviews with Vince Gilligan, Howard Gordon, Darin Morgan, Robert Patrick, Mitch Pileggi, Frank Spotnitz and James Wong. This isn't just a book about reviews, but it is one that is a very well placed balance of opinion and history.
We had the opportunity to speak with both Todd and Zack about their motivation for writing this collection of reviews.