Details

Written by:

Ky Johnson | Features Editor

Category: Reviews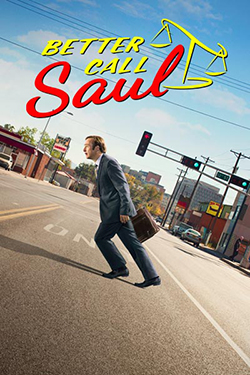 Episode eight of Better Call Saul, "Fifi" was in my opinion, the best episode of the entire series. The second season has shown the story really hit its stride; it's confident, it's witty, and it's full of emotional impact and impending doom. It's every bit as good as it's predecessor, Breaking Bad, and in some cases, I might even say… Better. The writers keep you on your toes, never let you feel confident on who to root for and never let you get comfortable. Better Call Saul is a true character piece in a field of fast-paced action dramas and I couldn't be happier for the reprieve.
Hit the jump for your recap.
Details

Written by:

Avi Quijada | Editor-In-Chief

Category: Reviews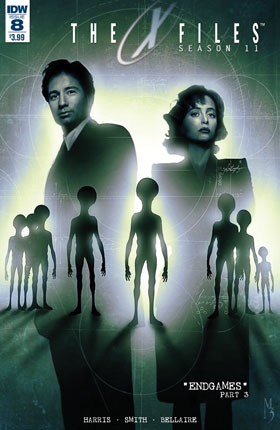 Previously on The X-Files: Season 11 #7 - Mulder and Scully had briefly met at a magnetite extraction mine in Utah, before he got ambushed by Gibson and she was taken by faceless aliens working with and lead by AD Morales.
Mulder had taken one of the aliens as his hostage and in the midst of escaping he got intercepted by AD Skinner who was being controlled by Gibson, telepathically. Meanwhile, Scully had woken up at a hospital in the outskirts of Salt Lake City. Morales gave her the 411 on her involvement with the faceless alien faction, making it clear that the agent was at the mercy of her orders.
We have now hit the last issue of this series. As you may have heard, IDW has decided to work in tandem with the current timeline established for The X-Files revival on FOX. While the actual details of the upcoming issues haven't been revealed yet, Joe Harris is really excited to be taking on this endeavor. But let's not get ahead of ourselves. Click on read more for our recap and review of "End Games, part 3" the last issue of IDW's The X-Files: Season 11.
Read more: Recap & Review: IDW's "The X-Files: Season 11 #8"