Details

Written by:

Keva Andersen | Deputy Editor-in-Chief

Category: Reviews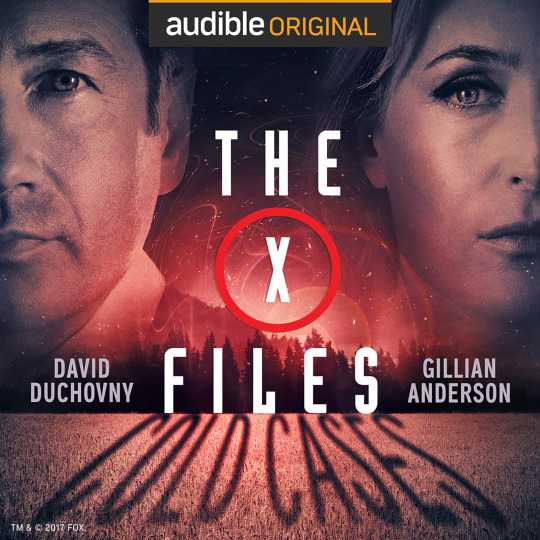 For a fandom that's always looking for more adventures of Mulder and Scully, Joe Harris and Audible delivered with "The X-Files: Cold Cases" on July 18. The audiobook is based on the Season 10 comics from IDW Publishing written by Harris and executive produced by Chris Carter that were released starting in 2013. The stories take place after I Want to Believe but before the television Season 10 that aired in 2016. You don't need to be familiar with the comics to get enjoyment out of the audiobook, as the stories are more fleshed out than they were on the page. I had read the issues when they first came out so I could picture some of the scenes very easily, and while that was entertaining, I know I would have been fine without it. There are six chapters in total, with a brief introductory chapter, and then five different story arcs. Like the TV series, there is some mythology and some "monster of the week" throughout the chapters but there is a definite through-line idea throughout the whole experience.
So does what does this comic-book-turned-radio-play experience have in store? Does The X-Files work well in audio format? Find out more after the jump.
Details

Written by:

Sophie Brown | Staff Writer

Category: Reviews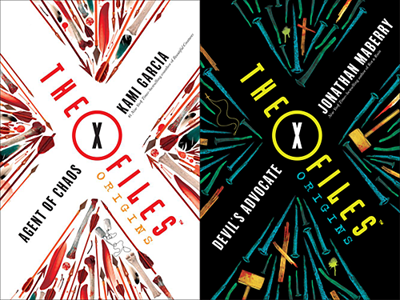 "I need you to read these books urgently because I have feelings and I need to discuss them at length."
That's what I texted to one of the other XFN staffers a few seconds after finishing the second of the two X-Files young adult novels published this week. "Agent of Chaos" by Kami Garcia stars a 17-year-old Fox Mulder, and "Devil's' Advocate" by Jonathan Maberry, a 15-year-old Dana Scully. Both take place over the same week in the spring of 1979 and follow the two teens as they attempt to uncover the truth about two separate waves of local crime that are hitting too close to home. Read on for our review of both and a chance to win a copy of each for yourself.
Read more: The X-Files Young Adult Novels: Review and Giveaway