Details

Written by:

Avi Quijada | Editor-In-Chief

Category: Reviews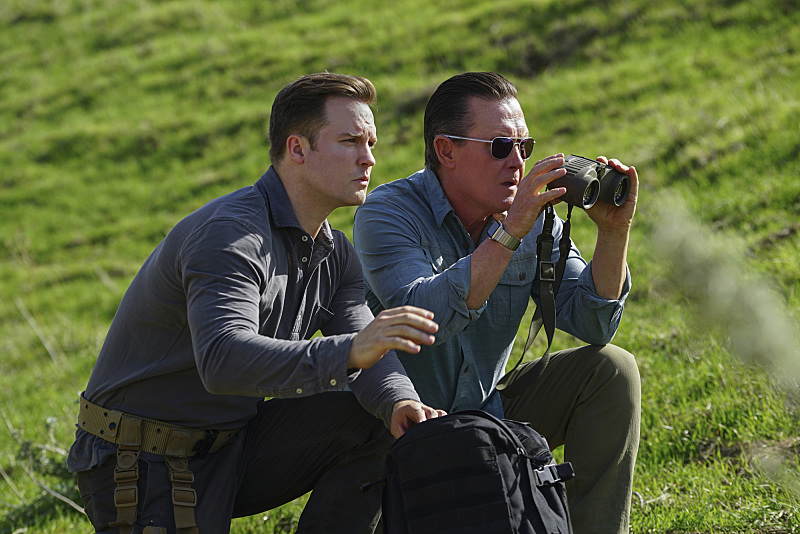 Previously on Scorpion: QUINTIS is alive and kicking! For those that don't know what this is, that word is the abbreviation for the relationship between Happy Quinn and Toby Curtis. Also, Walter O'Brien has been dipping his toes in the dating pool while having insane problems coping with others having success at having romantic relationships. Cabe Gallo, our beloved Robert Patrick, has been coming to terms with getting older and having old friendships tested. And Silvester, well he's just trying his best to honor his long lost love: Megan O'Brien. Everyone has been pretty busy, and so we bring you the latest Scorpion Recap & Review.

Check out also this great interview we held with Robert Patrick on his experience on his latest hit, just renewed for a third season!
If you missed the previous episodes, here's our Scorpion's Season Two Winter Review. Click after the jump for the recap and review of Scorpion's "Djibouti Call"
Details

Written by:

Sophie Brown | Staff Writer

Category: Reviews
If you were an X-Phile back during the original TV run of The X-Files, you may have bought The Official X-Files Magazine. Published originally by Manga, then by Titan, the magazine ran from 1995 to 2002 and brought together interviews, features, competitions, and comic strips, along with other features you'd expect from a show magazine. The magazines were fantastic for fans back in the day, and make for great reading today when we can cast a nostalgic eye back over them, yet if you are new to the show you have probably never read an issue. Throughout 2016, Titan Comics is releasing three volumes of The X-Files: The Official Collection, collating many of the best features from the magazines. Read after the jump for our review of Volume One.
Read more: Review: The X-Files The Official Collection, Volume One