Details

Written by:

Avi Quijada | Editor-In-Chief

Category: All Things Quijada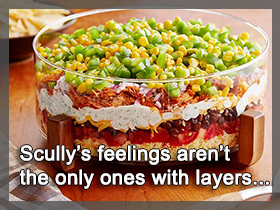 And so we've landed at the unbelievably angsty season four. These episodes are highly emotional and filled with some of the most solid performances of the series. The partnership is challenged by many factors; old enemies come back to haunt them, and new dangers arise. But isn't that what The X-Files is all about?
We wouldn't let you go without our usual list of emotional snacking, so click after the jump for Season 4's edible companions.
Read more: All Things Quijada: X-Philes' Food Guide - Season 4
Details

Written by:

Avi Quijada | Editor-In-Chief

Category: All Things Quijada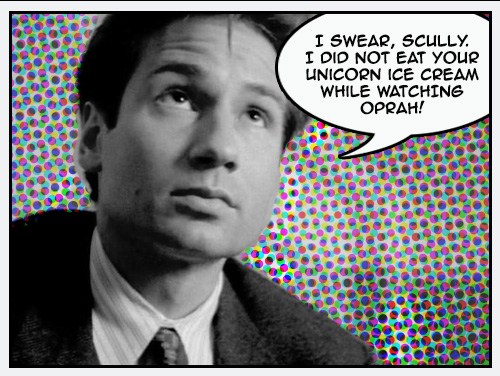 Let's get real, the minute that you learned that The X-Files were coming back, you had that instant pang to rewatch the whole series. Out of nostalgia or just to get ready for the awesomeness that's to come.
That feeling comes with either a sense of excitement that makes your heart skip more than one beat or, you know I'm being honest, a groan… because two hundred and two episodes, and two movies, don't go by too fast. At an average of forty-three minutes per episode and movies around the 120 minute mark, you're going to be watching 8,926 minutes, or approximately 149 hours, of awesome, heart-wrenching storytelling.
So this is how I found myself persuading a cohort of mine on Twitter to watch The X-Files for the first time, promising to deliver her a guide of sorts, of what to do whenever she gets assaulted by "the feels". Aside getting yourself a re-watch buddy so you have a hand to hold, instructing your dog to understand irrational gasping and sobbing, and convincing your cat that if you put your fist through a wall this is not cause to attack you… food is the next best thing to deal with the emotional onslaught. Continue after the jump.
Read more: All Things Quijada: X-Philes' Food Guide - Season 1