Details

Written by:

Sophie Brown | Staff Writer

Category: Reviews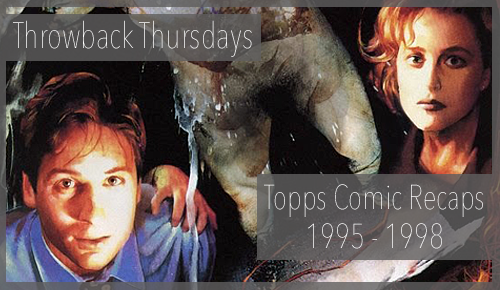 It's been awhile since our last Throwback Thursday where we look back at The X-Files Topps comics of the 1990s. When we last left them, Mulder and Scully were investigating the disappearance of several scientists at a meteorological research station near the infamous Brown Mountain and had come face to face with a mysterious, floating red orb. Read after the jump to discover what happens next in "Night Lights Part Two".
Details

Written by:

Ky Johnson | Features Editor

Category: Reviews

Jimmy is slippin' but Mike's holding strong. For now. Though both characters are straddling the fence between good and evil, this week's episode focused more on Mike, giving us a deeper understanding of what makes him tick and leaving us to wonder what final straw will make him break bad.
(groan)
Hit the jump for the full recap of episode 4, "Gloves Off."