Details

Written by:

XFN Staff

Category: Contests
Our judge, the one and only Frank Spotnitz, has chosen a winner in our 7th Annual Pumpkin Carving Contest. Watch his video announcement:
Congratulations to Michala on your winning pumpkin!
Thank you to everyone who participated, we had a lot of great entries this year. Check out our facebook album to see all of the creations.
Details

Written by:

Roileigh Ollson | Managing Editor

Category: Contests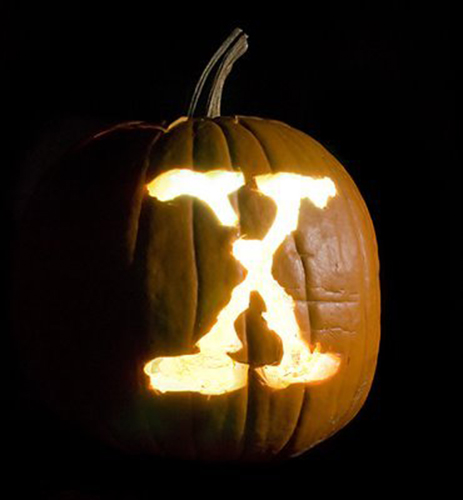 The leaves are falling, the air is crisp, and somewhere in the greater DC area Fox Mulder is reminding Dana Scully that she once had a crush on a vampire; Halloween is just around the corner, and that means the Annual XFN Pumpkin Carving Contest has arrived.
Do you need an excuse to make this holiday about The X-Files? Because this is it. Not only is this a great way to celebrate the ~spookiest~ day of the year, but the judge for this year's contest is probably one of your favorite X-Files writers.
The always incredible Frank Spotnitz will make the final decision this year. So sharpen your carving instruments and bring your A game because the winner gets some cool XF goodies!
Here are the rules you need to know before you get started:
Your pumpkin must feature The X-Files in some way, but you already knew that because that's why they put the I in FBI.
You can submit a pumpkin you didn't carve for the contest, but not one you've submitted before.
You must send a photo of your pumpkin to contests[at]xfiles.news by 11:59pm PT on October 31st, 2016.
One entry per Phile.
If you're having trouble getting inspired, check out the previous entries from 2011, 2012, 2013, 2014, and 2015.
Happy carving, Philes!