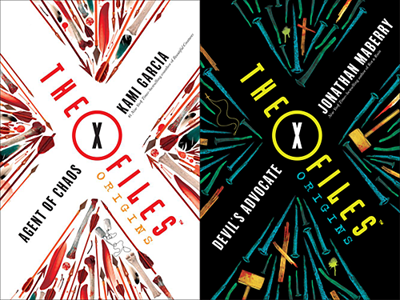 Last week, X-Files News teamed up with Macmillan Publishing to give away a prize pack containing a copy of each of the two latest X-Files novels: "Agent of Chaos" by Kami Garcia, and "Devil's Advocate" by Jonathan Maberry.
To be in with a chance of winning, we asked you to answer the following question:
"What LP did a young Dana Scully once hope to find under her tree on Christmas Day?"
The answer was, "Hotel California" by The Eagles, as we saw in the episode "Christmas Carol" almost 20 years ago.
Congratulations to Hanna Simcsuk who was randomly selected out of all the correct entries. We hope you enjoy reading the books!
Thanks to all who entered, and don't forget to pick up your own copies of both "Agent of Chaos" and "Devil's Advocate."