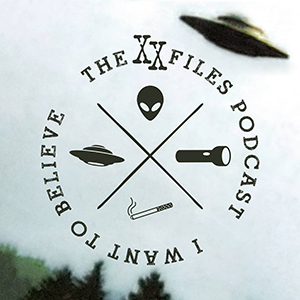 We're wrapping up Season Two on this week's The XX Files Podcast. Hosts Courtney and Allison head for the desert to check out some merchandise in "Anasazi." They debate such topics as making love with your clothes on, how to do a podcast with all of their favorite things, and why they're doing this podcast in the first place. What does all of this have to do with The X-Files? Well listen and find out!
You can find this week's episode here. The podcast will be taking a break but will be back with Season Three on October 4th.
As always, remember strong language ahead! As the creators themselves say, this podcast can be "f*cking obscene!"
Want to know more about the team behind The XX-Files? Read our interview here.