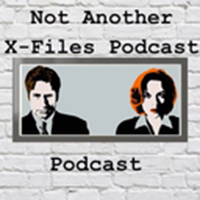 This week's episode of Not Another X-Files Podcast podcast is filled with some feline frenzy when hosts Carolyn and Vanessa talk Season 3's "Teso Dos Bichos." They talk science in the absence of Amanda which devolves into pseudo science. The girls discuss Egyptology and write out new kids' songs. 
You can find the episode here and find it on iTunes, Podbay, PocketCast, or others.
Want to know more about the team behind Not Another X-Files Podcast? Read our interview here.