Details

Written by:

Sophie Brown | Staff Writer

Category: Latest News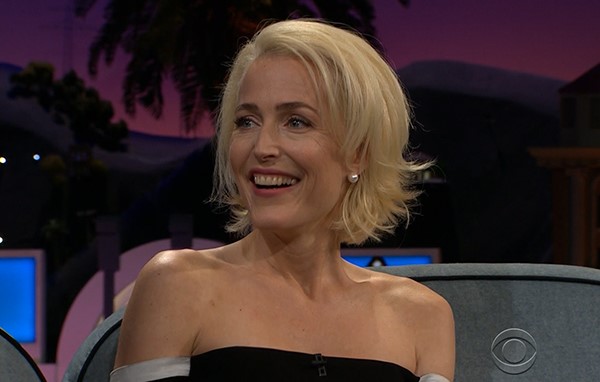 Gillian Anderson appeared on The Late Late Show with James Corden this Tuesday to talk about raising her sons, receiving her star on the Hollywood Walk of Fame, and her recent work with Kate McKinnon on "The Spy Who Dumped Me." You can watch the full show or at least the parts that weren't bleeped out, on the CBS Website.
After the episode broadcast, Gillian tweeted to Kate McKinnon, reciprocating the girl crush. 
Details

Written by:

Keva Andersen | Deputy Editor-in-Chief

Category: Latest News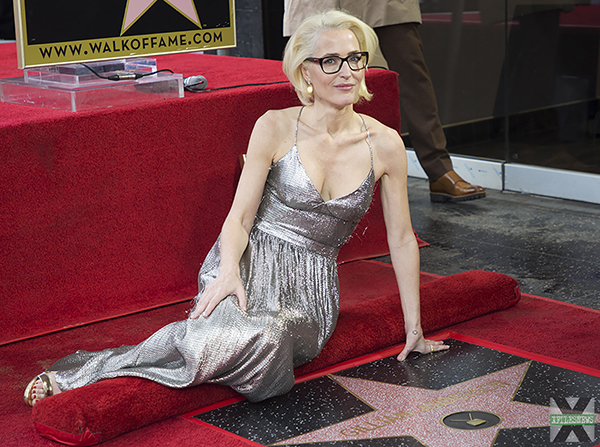 Mark your calendars, fans have a new holiday to celebrate! The Hollywood Chamber of Commerce declared January 8th "Gillian Anderson Day" in Hollywood after she received her star on the Walk of Fame, but there's no reason why that shouldn't be celebrated worldwide. Fans gathered from around the world to attend the ceremony and to celebrate Gillian Anderson's many accomplishments on screen and off. Bryan Fuller and Joel McHale were the featured speakers. Chris Carter was supposed to be speaking as well, but was unable to attend due to a threat of mudslides near his home. For all the details, check out our recap below. If you caught the ceremony online and just want more pictures, we've got you covered there too with our photo gallery.
Read more: Gillian Anderson Honored With Hollywood Walk of Fame Star