Details

Written by:

Keva Andersen | Deputy Editor-in-Chief

Category: Latest News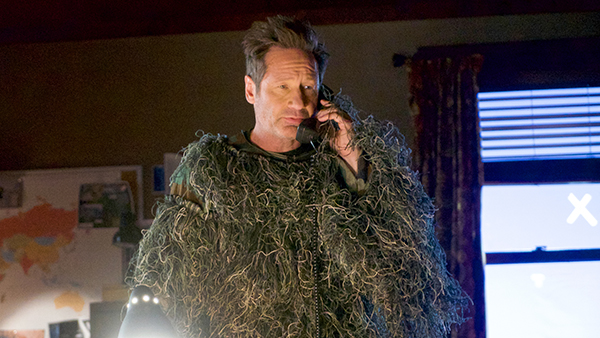 David Duchovny called into the Kevin and Bean Show on KROQ FM radio this morning and brought the laughs with him. The segment kicks off with talk about the upcoming release of David's new album "Any Third Thought" but quickly turned to discussion of Season 11.
The hosts remarked that the promos for "The Lost Art of Forehead Sweat" make the episode look like "one of the craziest" the show has ever done. David said that was a "fair assessment" and shared a conversation he'd had with Gillian Anderson about the episode. "When we were shooting it, Gillian and I were talking and we were saying this could be a great final X-File. If this could be the last one we ever did this sums up so much about the show and about the characters and about life in general." 
They also touched on how The X-Files fits into the current political and media landscape, and joked about the bombshell dropped at the end of "My Struggle III." When asked if it was fun to be back for Season 11, David said "It was a lot of fun. The season that we did before, I guess called Season 10, we only did 6 episodes and it was hard to kind of, find the groove 'cause it had been so long since we did it, first of all. And it seemed like by the time we found the groove we were ending up. And this time we kind of got the groove earlier and had longer to stay in the groove. I said groove a lot."
The entire interview is a lot of fun and well worth a listen. Head here to listen, David's part of the episode starts at 1:18:03. 
Details

Written by:

Sophie Brown | Staff Writer

Category: Latest News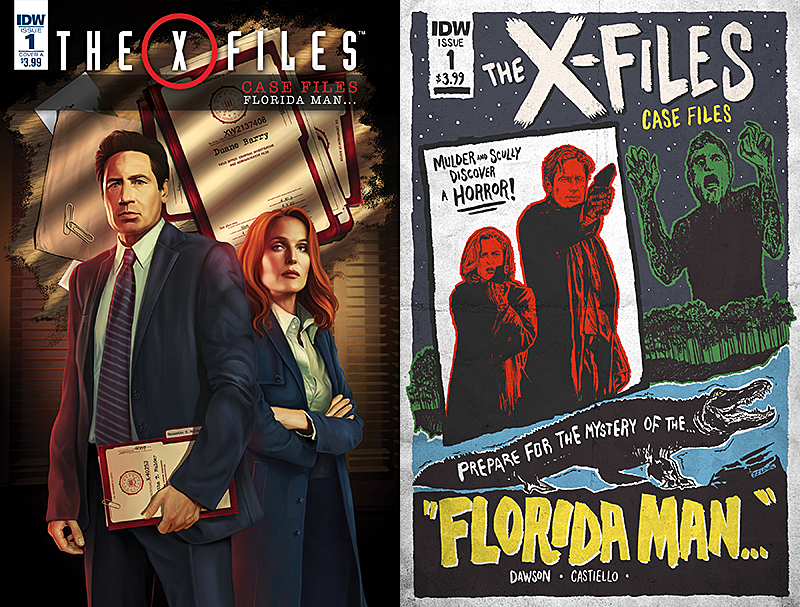 In order to celebrate 25 years of The X-Files, IDW Publishing are releasing a new series: Case Files.
The Case Files banner will be made up of numerous micro-series featuring X-Files stories taking place across the show's timeline. Unlike their previous ongoing X-Files series, Case Files will not have a dedicated creative team, but will instead feature stories and artwork from a number of different writers and artists.
Issue #1 of Case Files is titled "Florida Man..." and will be released in April. It is written by Delilah S. Dawson who most recently wrote Star Wars: Phasma and features artwork by Marco Castiello (DC Comics). 
In "Florida Man..." Scully and Mulder are sent to a small Florida town to investigate a rash of bizarre crimes only to find themselves in the clutches of an alligator-worshipping cult.
Stay tuned for more news on upcoming issues to be released.