Details

Written by:

Avi Quijada | Editor-In-Chief

Category: Reviews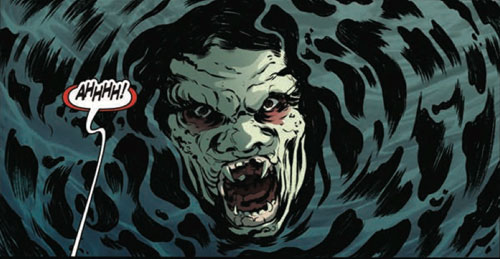 Chris Carter said it best when he claimed that no one really dies on The X-Files, unless you're Teena Mulder, and even then, I'm sure I could find someone that could debate it, or Melissa Scully, I could be opening a can of worms here.
The fact of the matter is that Flukeman is one of those ever-terrifying characters that you never forget, no matter how much you try, especially when you brush your teeth or think about your city's sewer system.
"Hosts" part two, concludes the storyline that began in issue #6, with Mulder and Scully back at the FBI and trying to "close the books" on stray cases such as the infamous Flukeman.
This installment begins by illustrating the backstory that Harris has conceived to explain the existence of our favorite humanoid parasite. Flukey's origins seem to date back to 1986, and the Chernobyl era in Ukraine; a worker is assigned to assist on a dangerous operation at the plant's sewer system, but is left to die, drowned by the nuclear waste. His body mutates with the flatworms present in the area and so the king of the mutant taeniae is born.
Details

Written by:

Avi Quijada | Editor-In-Chief

Category: Reviews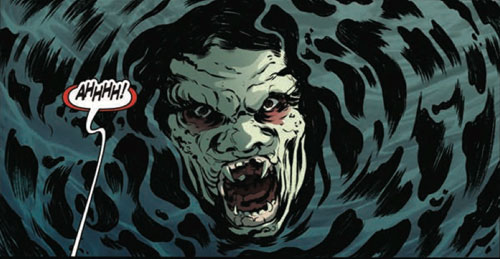 I have really fond memories of my first encounter with the Flukeman or as we lovingly call him, Flukie. To the regular people, like my mom, having endearing feelings over a humanoid flatworm would sound, let's say, outlandish, but not to the avid X-Files fan. Is not only the fact that we all have this kind of shared "guilt" over the fact that his sole existence relies on the aftermath of human kind's cruelty to Mother Earth, but also because it reminds us of a "simpler" time, back when we were fresh faced about this show and just sinking our teeth into the marvelous universe that was The X-Files.
The first seasons of our beloved show seems like twenty years ago. Oh, wait.