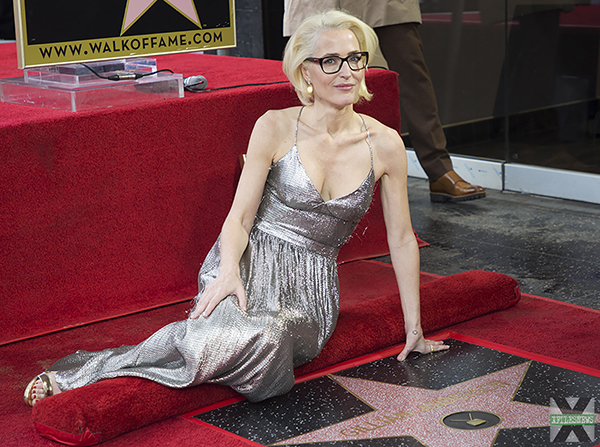 Gillian Anderson will be joining the cast of The Crown for the show's fourth season, according to The Sunday Times. She'll be portraying former British Prime Minister Margaret Thatcher, who was dubbed "The Iron Lady."
With filming reported to begin this summer, Gillian adds another show to her already full acting plate. Her series Sex Education premiered on Netflix on January 11th to rave reviews and is set to hit 40 million streams by the end of the month. Gillian will also be returning to the London stage soon when she stars as Margo Channing in the theatre adaptation of All About Eve. The play also stars Lily James and is directed by Ivo van Hove. Check out these behind-the-scenes photos of the production which will run at the Noel Coward Theatre from February 12 through May 11.
See more details about The Crown from The Sunday Times here.