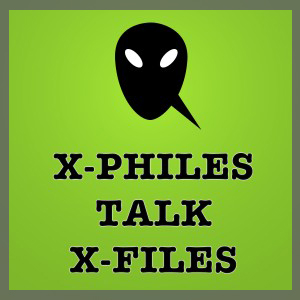 How do you talk about an episode with so little talking? X-Philes Talk X-Files is back to tackle "Rm9sbG93ZXJz." Written by Kristen Cloke and Shannon Hamblin, the episode caused quite a difference of opinion in the fandom, and on the podcast as well.
David T. Harwood takes the side that maybe this episode presents a good chance for Philes to stop the nitpicking and just enjoy the it as a stand-alone. XFN's Roi Ollson is there to bring all the nitpicks and even points out why Scully's birthday pin is a poor security choice.
David also directs listeners to check out Avi Quijada's review of the episode and interview with Cloke and Hamblin, so if you haven't read that yet check it out here.
Listen to the podcast here or in the player below. And we love listener feedback to so head here and let us know what you think.