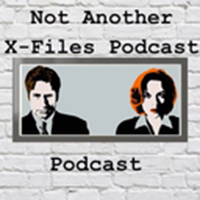 You won't be grossed out by this week's episode of Not Another X-Files Podcast Podcast. Hosts Amanda, Vanessa, and Carolyn explore their arty side with Season 3's "Grotesque." Art history, poetry, and re-written rap lyrics make their way into this episode. Are you scared of gargoyles? Vanessa admits she's not, Carolyn admits to running from her feelings, and find out how Amanda tries to take her shot at the shipper crown.
Check out this week's episode here or find it on iTunes, Podbay, PocketCast, or others.
Want to know more about the team behind this podcast? Check out our interview here.