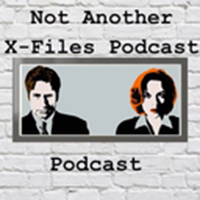 It's another episode of Not Another X-Files Podcast Podcast. Sure. Fine. Whatever. Hosts Amanda, Vanessa, and Carolyn are channeling their inner mean girls while talking Season 3's "Syzygy." There's plenty of teenage angst, gossip, a "hottie of the week" and of course your favorites like the shipping report. We hear there's something about an X-Files lullaby too.....
Check out this week's episode here or find it on iTunes, Podbay, PocketCast, or others.
Want to know more about the team behind this podcast? Check out our interview here.