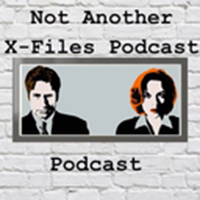 You're in for a shocking episode this week on Not Another X-Files Podcast Podcast. Carolyn and Amanda are your hosts this week while Vanessa takes a break. The ladies talk Season 3's "D.P.O." and offer some fun facts about lightning, lots of 90s rock music, and weekly favorites like the fashion report and "Around Vancouver." 
Check out this week's episode here or find it on iTunes, Podbay, PocketCast, or others.
Want to know more about the team behind this podcast? Check out our interview here.