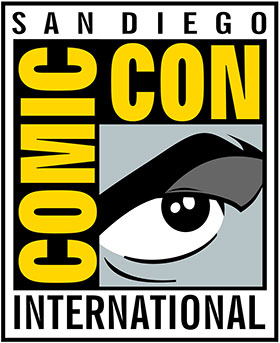 We know that not everyone can make the trek to San Diego Comic Con, but that shouldn't stop you from nerding out with the rest of your cohorts! We asked for everyone not going to SDCC to show us how much of an X-Files fan they are. Pretty easy, right?
Folks at Twitter shared their hardcore love for The X-Files in so many ways; from collections to tattoos and whole families dressed in X-Philey goodness. The reception was so overwhelming that made the task of picking favorites super hard. We had a over 150 entries! From those, we picked a selection of qualifiers for final evaluation and from those the final list of the awarded.
To know the winners, the honorable mentions, and check out the qualifying selection, click after the jump!
Winners:
You will receive a surprise goodie courtesy of XFN and a special digital badge to flaunt your X-Phileyness! Congratulations! 
.@XFilesNews Painted my classroom lectern in my fav poster ;). Ready to teach a new generation of Philes! #XFNSDCCpic.twitter.com/SS4AbMLG25

— Jessahme Wren (@jessahmewren) July 9, 2015
@XFilesNews Tattoo,buzzfeed article with me talking about them,autograph & a cute photo of us #girlpower ##XFNSDCC :) pic.twitter.com/2DJr8Gge6s

— Berlyn Rios (@BerlynNcoleRios) July 9, 2015
.@XFilesNews I'm 1:12 scale hardcore. #XFNSDCCpic.twitter.com/axgp1pdzkn

— X-Files Geekery (@XFiles_Geekery) July 9, 2015
@XFilesNews This was my wedding day just a couple weeks ago! #XFNSDCCpic.twitter.com/21f2RV14fC

— Michelle (@Queen_Trife) July 10, 2015
@XFilesNews small collection but it still counts! pic.twitter.com/8X3atJh5Vq

— Cole Nichols (@coalxnickels) July 9, 2015
Since you're already a winner, you can't compete in the rest of the #XFNSDCC events this weekend! Gotta leave a bit for the rest!
Honorable Mentions:
We wish we could send gifts to everyone since you guys are equally awesome. You will receive a badge to flaunt your hardcore fandom, and a chance to compete on the remaining SDCC related events online.
@XFilesNews I'm not at ComicCon and I'm not wearing any gear, but my dog is always cosplaying.. #scullypup#XFilespic.twitter.com/LTKXzgrNxW

— Abigail Hyndman (@ARHyndman) July 9, 2015
.@XFilesNews Been an X-Phile since '93, drew this for Gillian to sign a few years ago. #XFNSDCC#XFilespic.twitter.com/SlTF3rMUmm

— Rachael Sinclair (@SinclairArt) July 9, 2015
#xfnsdcc that's my ticket for fandom.... @JossaDosBichos@damoshma@XFilesNewspic.twitter.com/Bk2tq30JKZ

— jana spinola (@janaspinolafoto) July 10, 2015
@XFilesNews My usual Halloween getup ... Except for that time I was Mulder. #XFNSDCCpic.twitter.com/znnGcAHc1j

— Lauren Burke (@LaurenBurkeMKE) July 10, 2015
@XFilesNews not at #SDCC but here's my collection♥ pic.twitter.com/HXJPigX9AK

— Amber Glover (@AmberDawnGlover) July 10, 2015
Enjoy our slide show with all the selected qualifiers and our commentary.
Thanks everyone for participating and check out our sweepstakes for the remaining days of SDCC '15!