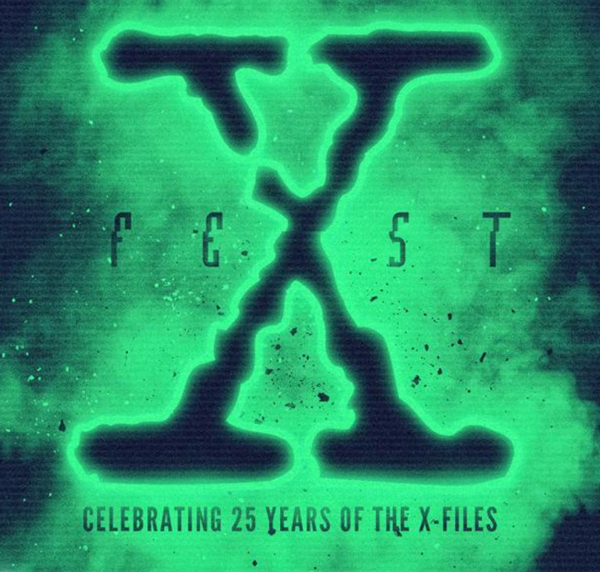 You heard it right - XFN has partnered with This Con Life as the Official News Provider for the event marking the 25th Anniversary of "The X-Files"!. 
There is a lot happening in Utica, IL on the weekend of March 2nd, 2018. We'll be bringing you more details of the day, including parties and panels, but we can tell you that among the noted guests attending the convention, we'll have the pleasure to enjoy the company of Annabeth Gish, Mitch Pileggi and William B. Davis, and many others. 
Check out the official press release after the jump for even more information.
"X-Fest"  & X-Files News Partner For Event Coverage!

1/31/18

FOR IMMEDIATE RELEASE

OGLESBY – With "X-Fest: 25 Years of The X-Files" on the way, This Con Life has partnered with the world's largest X-Files fan news site to become the official news provider of "X-Fest"!

X-Files News (www.xfiles.news) is the only fan news website authorized by 20th Century Fox to advertise The X-Files franchise for over a decade. Their goal is to provide relevant information to the X-Files fan community while also promoting events or projects that potentially appeal to that same community. "X-Fest" hits the mark on both as X-Files News will be onsite to provide real time coverage of the event!

"We're excited to team up with the X-Fest team" says Avi Quijada, Editor-In-Chief of X-Files News. "This gathering is the perfect opportunity to celebrate such an important anniversary with the fans that have been the fuel of our organization and that have changed and challenged the definition of the word Fandom."

 "As fans of the show itself, having an opportunity to celebrate 25 years of "The X-Files" as well as the show's brand new 11th season, told us the timing couldn't be any more perfect" said Jay Repsel, the Promoter and CEO of This Con Life. "When the opportunity arose to work with a reputable and expansive news site to help promote our event and get the fanbase excited, it was a definite no brainer."

"X-Fest" will be held at Celebrations 150 in Utica, IL on Saturday March 3rd, 2018 and will feature a celebrity convention, Q&A panels with the stars, as well as episode screenings of some of the most popular episodes of the series. Headline guests include Mitch Pileggi (Asst. Director Walter Skinner), William B. Davis (CSM), Doug Hutchison (Eugene Victor Tooms) and Annabeth Gish (Special Agent Monica Reyes) making her first convention appearance ever and many more rare and first time ever appearances!

General Admission tickets, VIP packages, Autograph/Photo Op tickets and more are available NOW at www.thex-fest.com! If you are unable to attend, make sure you check out www.xfiles.news and follow them at www.twitter.com/xfilesnews and www.facebook.com/xfilesnews for the most up to date coverage!

For live event information, please go to www.facebook.com/thisconlife . Any questions or comments can be sent by e-mail to This email address is being protected from spambots. You need JavaScript enabled to view it. and be sure to follow "X-Fest" on Twitter at www.twitter.com/xfestcon.

About This Con Life

This Con Life is the Midwest's premier Comic, Sci-Fi, and Horror convention & festival promotion company. The company is owned, operated and headquartered in Oglesby Illinois. This Con Life, Fest of Anarchy, Starved Rock Terror Fest and X-Fest are trademarks used exclusively in the United States and other jurisdictions.