We know not everyone can make it to Montreal and enjoy all the awesome, but no reason why we shouldn't try to share with all of you a glimpse of what's going on up north! Especially when this lady is in attendance!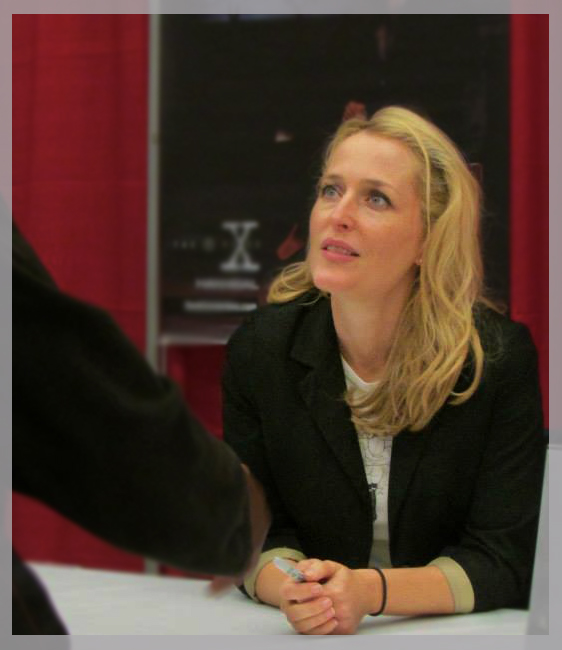 If you want to enjoy all the pictures from the first day, rush over to our Facebook gallery, where you can enjoy EXCLUSIVE pictures from Gillian Anderson's autograph signing, Michael Berryman's panel and autograph signing, as well as a lot of great pictures of collectibles and fans alike.
As a reminder, if you'll be in attendance to the convention during the weekend, if you plan to purchase autographs with Gillian Anderson, they are marked at $60 and photo sessions are $55. If you want a personalized autograph, it will cost $20 more and 8x10 pictures are an extra $5. Photo sessions will take place at C-Ph Photo Booth on Saturday at 2PM and Sunday at 1:45PM. Her panel and Q&A will happen on Sunday at 12:30PM at the Main Events Hall - Room 517.
Expect information tomorrow about her usual item auctions to happen during panel on Sunday.
Thanks so much to GAWS for their collaboration.