Composer Mark Snow received the Career Achievement Award from the Academy of Television Arts and Sciences on May 21st, 2014. The award was presented as part of the first ever SCORE! A Concert Celebrating Music Scored for Television. 
From ASCAP:
Featuring a full, 67-piece orchestra composed of the industry's top studio musicians and symphonic players, the 40-voice LA Chorus directed by Steve Lively, and iconic television themes conducted by the composers who wrote them, SCORE! is an unprecedented musical event. Hosted by music author, writer and professor, Jon Burlingame, the program will feature original music from over 50 of television's most celebrated series, past and present. The evening also honors 15-time Emmy-nominated ASCAP composer Mark Snow (The X-Files, Millennium), with a Career Achievement Award presented by the Television Academy's Music Peer Group.

SCORE! featured classic TV themes and underscore from the following ASCAP composers:

* Sean Callery - 24, Homeland and Elementary
* Alf Clausen - The Simpsons
* Ramin Djawadi - Game of Thrones
* James S. Levine - American Horror Story and Glee
* John Lunn (PRS) - Downton Abbey
* Bear McCreary - Da Vinci's Demons, Agents of S.H.I.E.L.D. and The Walking Dead
* Wendy Melvoin & Lisa Coleman  -  Nurse Jackie, Touch and Heroes
* Trevor Morris -  Vikings, The Borgias and The Tudors
* Walter Murphy - Family Guy
* Mark Snow - Millennium and The X-Files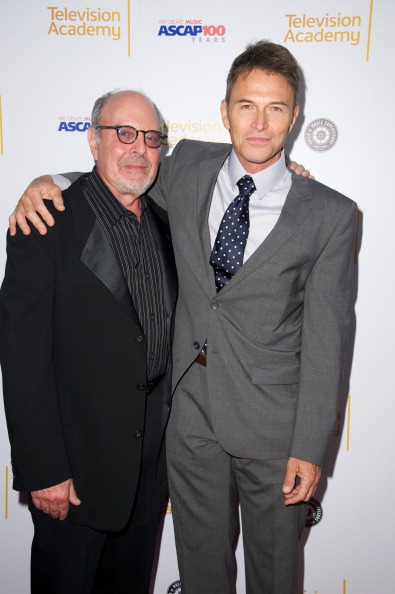 The award was presented by actor/writer/director Tim Daly (Private Practice) and was held at the UCLA's Royce Hall in Los Angeles, California. Snow also directed the orchestra during the event, to present some of his most acclaimed compositions to the audience in attendance. Congratulations, Mr. Snow!