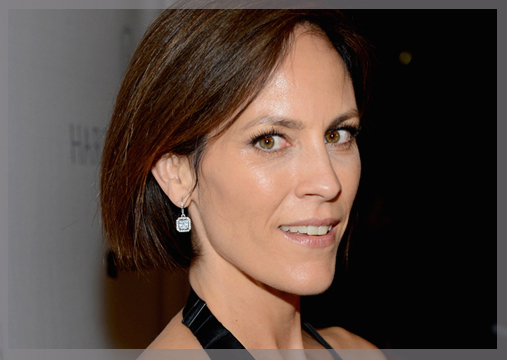 As announced by many outlets this afternoon, Annabeth Gish will be joining the seventh and final season of FX's groundbreaking hit, Sons of Anarchy. 
From TV Line:
Gish's character, Althea Jarry, will call on her years of experience in Stockton's Organized Crime Unit to pursue the murderers of former Sheriff Eli Roosevelt and Tara Knowles (the latter of whom was butchered to death via meat fork by Katey Sagal's Gemma). Jarry quickly realizes she'll have to work with SAMCRO to keep the peace, even if that means playing by their rules. But she has a few of her own that might surprise the club.
The role is said to be "charming and edgy" and Annabeth is quite happy to add this character to her celebrated career. She will simultaneously reprise her role as Charlotte in FX's The Bridge's second season come July, "I'm incredibly thrilled to be a part of the FX family on two such substantial and provocative shows!" she said to us today.
Marilyn Manson is also confirmed for a regular role in Sons of Anarchy, the show comes back during the fall.