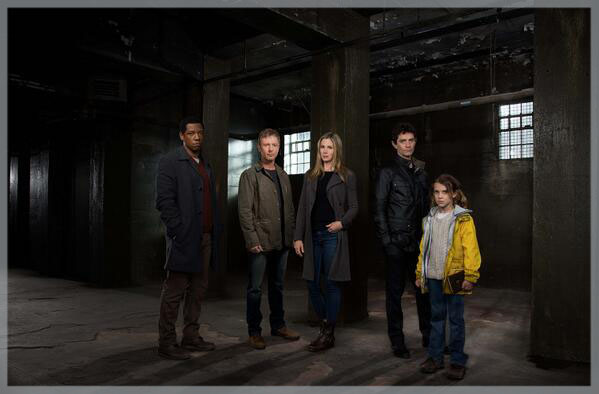 Glen Morgan's latest show, Intruders, will be premiereing on BBC America on August 23rd. The drama series is based on Michael Marshall Smith's novel The Intruders.
As described by the show's website, the drama/sci-fi twist is "about a secret society devoted to chasing immortality by seeking refuge in the bodies of others". Filming in our old hometown of Vancouver, the series will follow several storylines, including "a missing wife, an assassin covering his crimes, [and] a child on the run" all of which "begin to intertwine to reveal a conspiracy that will forever change our understanding of human nature".
Glen Morgan is serving as both writer and executive producer. According to TV Equals, the show will run for eight episodes, with the story concluding during the finale. However, there is a possibility for the series to continue should BBC America renew it. 

Jack Whelan (John Simm), a former LAPD cop with a troubled and violent history, finds the quiet idyllic life he has crafted with his wife, Amy (Mira Sorvino) shattered when she goes missing. While Jack is consumed with an investigation, which threatens his very core, a sinister agent named Richard Shepherd (James Frain) is embarking on a series of lethal executions. Meanwhile, a distraught little girl named Madison (Millie Brown) runs away from home into a world of danger.
The series sounds like it's shaping up to be a great one, and we at XFN are very excited to see it! Follow the show on Twitter and Facebook and check out the trailer below. Remember to tune into Intruders on August 23rd at 10pm on BBC America. 
{youtube}pbRbU5sMlH0{/youtube}