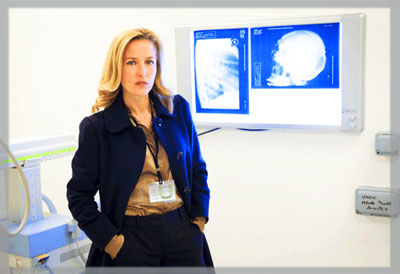 If you're a Gillian Anderson fan, I'm sure that you love to collect and help out in all of the charitable causes that she supports and are dear to her heart.
I wouldn't want you to miss out on the chance of getting your hands in some new and very amazing items that she has been putting up for sale at Clothes Agency to benefit SA-YES. There you can find many items that have been featured in many of her public events, a lot of them are designer pieces.
Additionally, and I'm sure you know, Gillian has been portraying a pair of very powerful women; Bedelia Du Maurier in Hannibal and Stella Gibson in The Fall, both some of the hottest shows in Television. If you want to know how to get some really cool merchandise inspired in these fantastic characters, I have the details for you. 
First off, The Bedelia Du Maurier Store, features household items that are sure to spin a humorous side as you watch Hannibal prepare a ''tasteful'' meal on your TV. Proceeds from this store benefit VDAY: A Global Movement to End Violence Against Women and Girls Worldwide.
Then comes The Stella Gibson Store, offering some great items for home and office, and who can skip on slapping that great bumper sticker on your own patrol car?... I mean, am I the only one that daydreams about being a kick ass woman with a badge? Proceeds from this store go to REFUGE, which is an organization to stop domestic abuse.
All in all, I think Agent Scully would approve if you got her a X-mas present from any of these stores, so give the Dana Scully in you a treat and head right over to get good deals for a good deed!