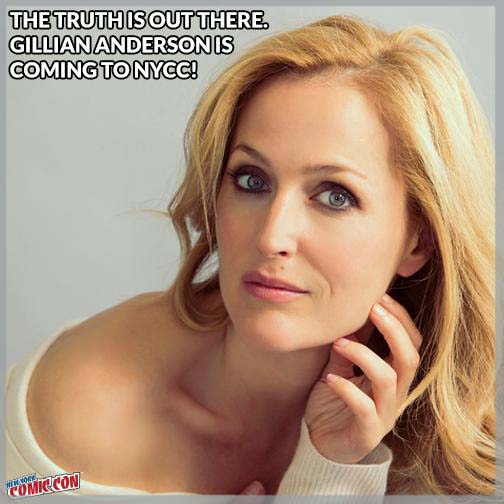 We've all known for a while that Gillian Anderson will be headed to New York City this fall. With the upcoming release of her first novel, A Vision of Fire, she has a lot of promotion work to do. Coincidentally, she'll be in the city at the same time as New York Comic Con. People have been wondering, will she make an appearance at the con?
Well luckily for fanboys and fangirls alike, it has been confirmed that Gillian will be attending this year's convention. She will be present October 9th through 11th,  signing autographs as well as participating in a panel. 
The "Damsels in Distress Need Not Apply" panel is on Friday October 10th and will feature authors discussing the creation of their strong female protagonists. Gillian will be joined by eight other authors. More details can be found here. 
XFN will be covering NYCC again this year, so if you're not able to make it to the convention, you can count on us for live tweets and lots of photos. We'll keep you updated as more details on the weekend's schedule emerge.