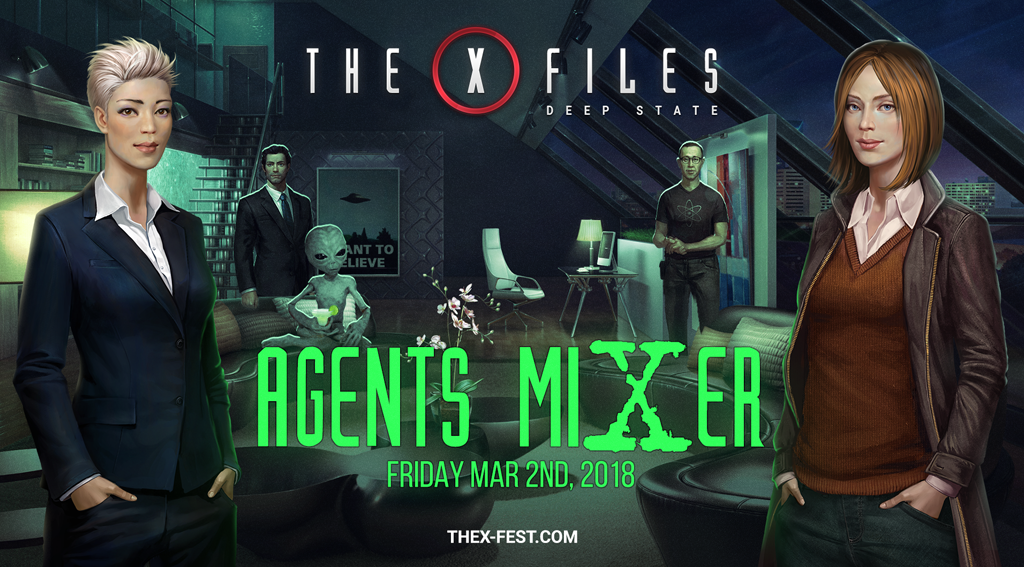 The forthcoming X-Files mobile game Deep State now has a release date. The game is due to be launched on the App Store, Google Play, and Facebook on February 6th, 2018. This will be the first time an X-Files game has been available on a mobile platform.
Deep State is a mystery investigation game in which you will search crime scenes to find clues, collect evidence, solve puzzles and interrogate witnesses to solve cases. For a more in-depth take on the game, take a look at Avi's review of the beta-test version. Until Deep State is released, you can visit the website to sign up for game news and join the Special Agents Lounge on Facebook. You can also listen to the latest episode of the Chillpak Hollywood Hour (episode #555) to hear the developers chat with Dean Haglund about the game's progress and Dean's involvement.
The development team will also be hosting an event at the forthcoming X-Fest, held at Celebrations 150 in Utica, IL on Saturday, March 3rd, 2018. On Friday, March 2nd, X-Fest and Deep State are hosting an 'Agents Mixer' evening. Convention attendees will have the chance to meet up with other Philes and preview the game with some refreshments in advance of X-Fest. If you plan to attend the Mixer, you can join the Facebook event.
Finally, four case previews have been released to give you a sneak peek at some Deep State cases. Have a watch and let us know which one you're most eager to solve.
"The Monster"


"Trust No 1"
"In Corpore Sano"
"The Leper King"