It is that time of the year again for Calgary fans. It was almost a year ago that Calgary Expo dazzled all of us with their amazing X-Files reunion. This year they are back again and with new X-Files alumni. The expo starts today but don't worry if you can't make it, XFN has been officially accredited and we will be reporting to you every step of the way. This expo will take place over the weekend, April 24-27th in Calgary, AB at the BMO Centre. Our very own Jeremy Schoff will be on the floor reporting to you live.
Here's what you can look forward to this weekend at Calgary Expo: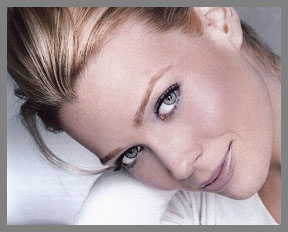 Laurie needs no introduction to the X-Phile world. The actress behind Mulder's middleman has had a great success, most recently as Andrea on AMC's The Walking Dead. After shocking everyone with her character's exit on The Walking Dead, Laurie is now getting back to work with Dumb and Dumber To, a sequel to the 1994 film Dumb and Dumber. The film is set to hit the big screens later this fall. For the past couple of years, Laurie has been making the rounds at global conventions, giving philes the opportunity to meet the woman behind Marita Covarrubias.
Laurie will be appearing Friday, Saturday, and Sunday. She will be signing autographs Friday at 12PM and 4:45PM, Saturday and Sunday at 10:30AM and 3PM. Her photo sessions are Friday at 6:45PM (TWD Group Photo) and 7:45PM (Solo), Saturday at 5:45PM (TWD Group Photo) and 6:30PM (Solo), and Sunday at 4PM. Solo Photos are $50 and TWD Group Photos are $135. Laurie will be at The Walking Dead panel on Sunday at 2:15PM at the Corral Room - Main Events.
Lance Henriksen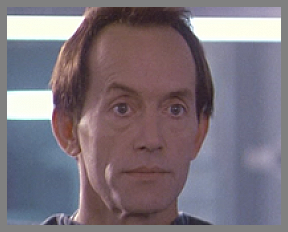 Lance is one of the busiest actors out in Hollywood these days. His IMDB list is endless with 9 new projects coming out this year alone. But Lance always has time to make con rounds to meet his fans. X-Philes know him as Frank Black from the 'Millennium' episode which gave closure to his series of the same name also developed by Chris Carter. 
Lance will be appearing Thursday, Friday, Saturday, and Sunday. He will be signing autographs Thursday at 4PM, Friday at 12:30PM and 5:15PM, Saturday at 12:15PM and 3PM, and Sunday at 10AM and 1:30PM. His photo sessions are Thursday at 7PM, Friday at 3:15PM, Saturday at 11:30AM, and Sunday at 11AM (Alien Photos) and 4:15PM (Solo Photos). Solo Photos are $50 and Aliens Group Photos are $460. Lance will have a solo panel on Thursday at 6PM at the Boyce Theatre. Lance will also be present at the special Aliens panel called "Aliens EXPOsed" on Saturday at 8PM at the Corral Room - Main Events (if you wish to attend this event you will need to purchase a separate ticket).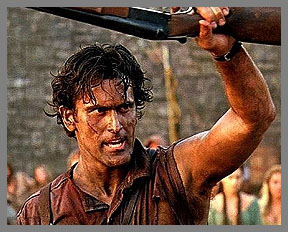 Bruce is known in The X-Files world as Wayne Weinsider from the episode titled 'Terms of Endearment', where he plays a demon posing as a medical technician with multiple wives trying to have a normal baby. Bruce is very well known in the horror film industry and has just come out of a successful TV series called Burn Notice. However, he's set aside some time to go around conventions to meet fans from all over the world. 
Bruce will be appearing on Saturday and Sunday only. He will be signing autographs Saturday at 3PM and Sunday at 1PM and 3PM. His photo sessions are Saturday at 11:30AM and Sunday at 12PM. Photo sessions are $50. Bruce will have a spotlight panel on Saturday at 1:15PM at the Corral Room - Main Events. 
Calgary Expo has not listed prices for autographs on their website, but there is an autograph fee for celebrity guests that can range from $10 and up. Autograph fees are not included with admission. Tickets for Aliens EXPOsed can still be purchased directly on Ticketmaster and prices range from $55 to $160. 
All photo sessions will be held in the Big Four Building on the Stampede Grounds. Although photo sessions can still currently be purchased with a credit card on their website, it will be CASH ONLY onsite.
Four-Day, Saturday, and Sunday passes to this expo are SOLD OUT. Thursday and Friday passes are still available for purchase online. It is not too late to purchase tickets if you want to try and make it to this con. However, if you would like to watch the entire event live from your computer, Calgary Expo has announced that they will broadcast the entire event on FlipOn.tv and you may purchase an event pass for full access here. 
There is no information as of yet on the location of each autograph booth. We will update you when we get to the floor. 
This is about everything we can provide for you beforehand. If you are not attending, make sure to follow us on Twitter for live updates. If you're attending, look for an XFN geek wearing a badge even if it's just to ask questions, say hello or if you're lost. Don't forget to get plenty of rest the night before. Check the Expo website for the complete schedule and map so you don't get lost or miss out on anything. Remember to eat and drink plenty of fluids. See you in X-Files land!