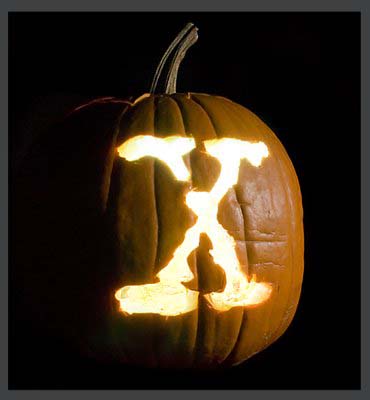 Alright guys, it's time to rewatch those Scully autopsy scenes because you're going to need to brush up on your carving skills.
The leaves are changing, there's a nip in the air, and that means it's time for the 3rd Annual XFN Pumpkin Carving Contest. 
So what are the rules?
 
No surprise here, but your pumpkin must be X-Files themed
 
You can submit a pumpkin that wasn't created for the contest, but not one you've submitted in years prior
Send a photo of your pumpkin to This email address is being protected from spambots. You need JavaScript enabled to view it. by October 30th at 6pm PT
You can only submit one pumpkin per person
 
This year's special guest judge is the always lovely Annabeth Gish. And as with any contest, there will be a prize. What is it? Well the Truth is out there for now, but it will be announced in the coming weeks, and we promise that it will be awesome.
So snap on the latex and get slicing and dicing, Philes!