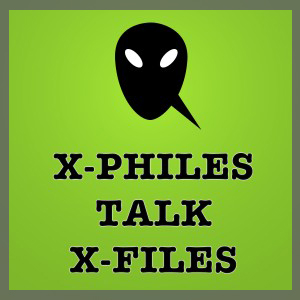 It's the final monster-of-the-week episode of Season 11, perhaps the final MOTW ever, and that gave your podcast crew an awful lot to talk about. XFN's Avi Quijada and myself Keva Andersen joined David T. Harwood for a deep dive on "Nothing Lasts Forever." 
Written by Karen Nielsen and directed by James Wong, the episode has almost everything you'd want in a great hour of The X-Files. It's creepy, has an excellent supporting cast, and takes a few twists on themes presented previously in the XF world. Not to mention we finally get to see our heroes make some emotional progress. But not everyone was happy with it, and we discuss reasons why. 
Check out this week's episode here or in the player below. Avi and David mention "Sunshine Days" at the beginning of the episode, you can hear more about that in this Season 9 episode. If you've enjoyed the podcast, please also consider making a donation in support of the show. Your donation unlocks access to a special bonus podcast where we discuss the Audible books, "Cold Cases" and "Stolen Lives." You can find that here.