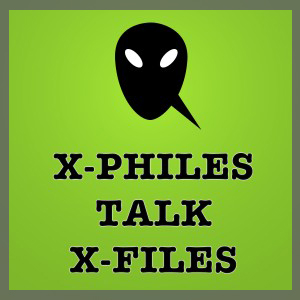 In James Wong's episode, "Ghouli," Mulder and Scully are finally (sort of) reunited with their long lost son, and your podcast crew feels like we've finally been reunited with The X-Files. 
XFN's Roi Ollson and myself Keva Andersen join David T. Harwood on this week's X-Philes Talk X-Files and find ourselves mostly in agreement over the quality of the episode. That we all agree could be an X-File itself....
That's not to say we don't find things to nitpick, we wouldn't be Philes if we didn't. But the creepy story, emotional moments, and stellar acting give us a lot to cheer about. Check out this week's podcast here or in the player below. Then head over to X-Philes Talk X-Files and let us know what you think!