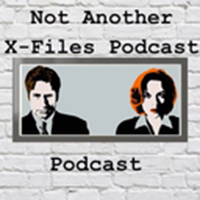 Not Another X-Files Podcast Podcast is back from hiatus with not one, but two new episodes! Hosts Amanda, Carolyn, Vanessa, and special guest Georgia kick off Season 3 and discuss "The Blessing Way" and "Paper Clip." The episode features Yelp reviews of Mulder's weird trip, and other goodies like "Around Vancouver," "The Fashion Report," and some nitpicking of The X-Files' inconsistencies. 
Check out this week's episode here or find it on iTunes, Podbay, PocketCast, or others.
Want to know more about the team behind this podcast? Check out our interview here.