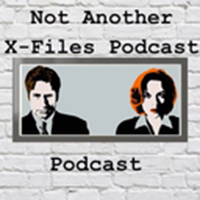 We never thought we'd say this but this week's Not Another X-Files Podcast Podcast smells bad. Hosts Carolyn, Amanda, and Vanessa are talking Season 3's "War of the Coprophages." Laugh along as your hosts try to figure out how to pronounce "coprophages," Vanessa gets amused by "Die Bug Die" and the whole thing devolves into one big shipping session. 
Check out this week's episode here or find it on iTunes, Podbay, PocketCast, or others.
Want to know more about the team behind this podcast? Check out our interview here.