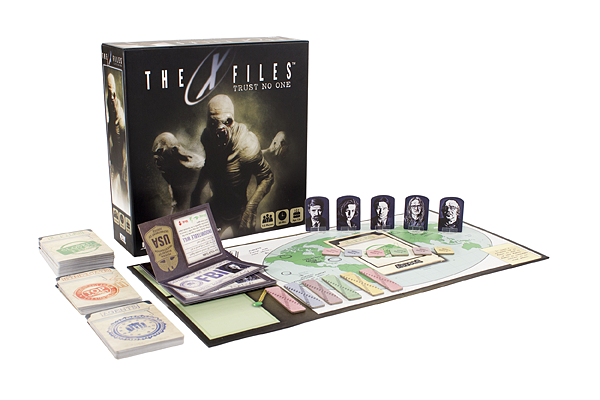 To celebrate the upcoming release of Trust No One, the first expansion for the official X-Files board game from IDW Games, X-Files News has a complete set of the game and expansion to give away to one lucky winner, and an expansion pack for one runner-up. Read after the jump to find out how you can win.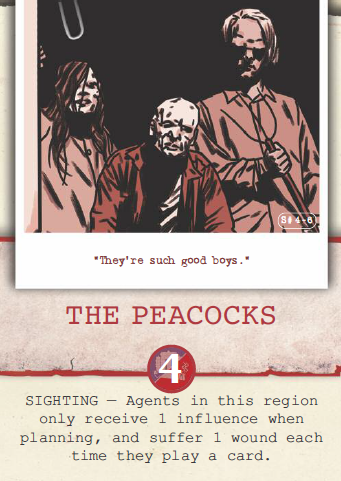 Trust No One adds a "Monster of the Week" mechanic to the existing game, along with a new "Abroad" map area, and all three of The Lone Gunmen as additional characters. Check out this exclusive artwork of the brand new Peacock family card, one of many new cases also being added to the game. These iconic monsters will serve as "roadblocks" in the agents' investigations, hindering any agent "foolish enough to investigate in their midst." We will have a full review of Trust No One soon but for now, here's how to win your very own copy of the game.


Since they returned to the Bureau, Mulder and Scully have been playing a game with each other on their new smartphones. Each day, one of them sends the other four sets of emojis, each set relating to one of their old cases. The other simply has to guess which cases their partner is thinking of!
For example, last week Mulder sent the following emoji set to Scully:

Scully, of course, guessed correctly that Mulder was thinking of "Monday."
Every day this week we will be posting a screenshot of Mulder and Scully's emoji game here on the site, or on one of our social media feeds. Today's screenshot can be found right here: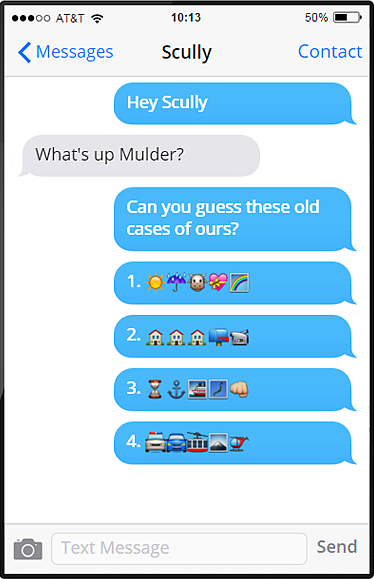 To be eligible to win, make a note of all the episodes the agents send to each other every day, then at the end of the week, email the complete list of 20 episode titles to This email address is being protected from spambots. You need JavaScript enabled to view it..
[UPDATE]
All five screenshots have now been posted across our social media networks. If you're having trouble locating them all, have a look below for links to all our accounts! Closing time for entries is 11.59 P.M. PT on Sunday 21st February. Good luck!
Good luck!