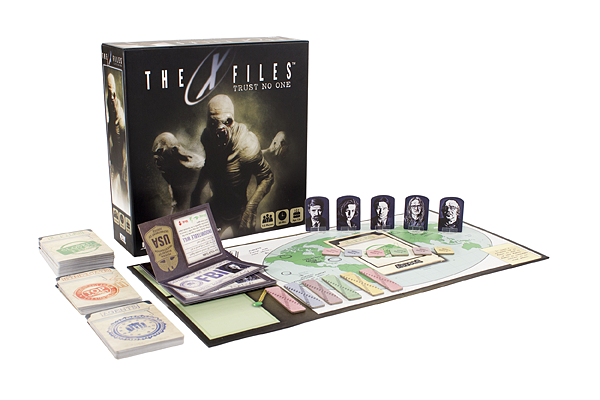 Did you play along with Mulder and Scully's emoji game last week? The time has come to reveal the answers and our contest winners.
Last week we followed along as Mulder and Scully were playing a game. Every day one of them would send the other sets of emojis relating to their old cases, and the other had to guess which cases their partner was thinking of. We followed their game in a series of screenshots across the X-Files News social media accounts, and if you managed to correctly guess all 20 cases, you could win a prize. Did you manage to find them all? Here is their conversation in full: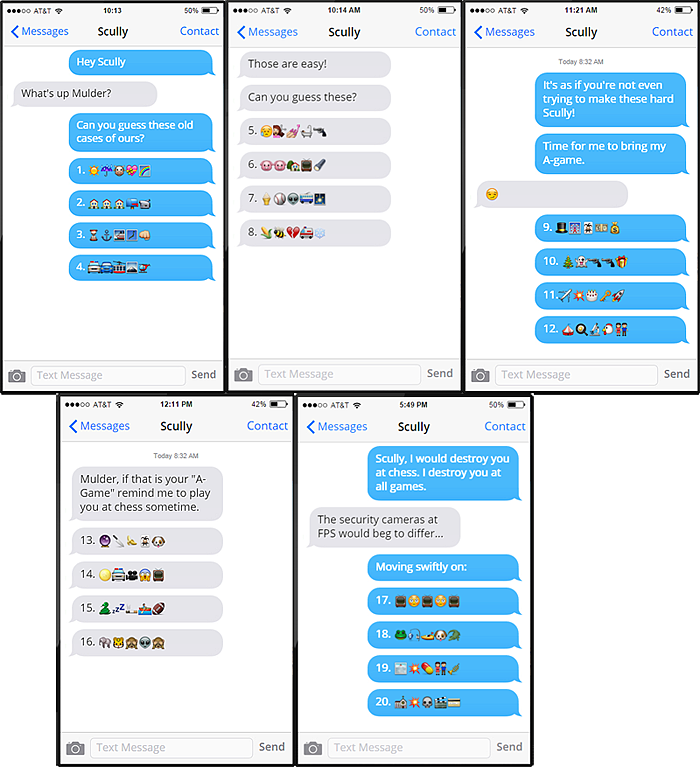 The correct answers are:
Rain King
Arcadia
Triangle
Ascension
Irresistible/Orison
Home
The Unnatural
Fight the Future
The Amazing Maleeni
How the Ghosts Stole Christmas
Tempus Fugit
The Post-Modern Prometheus
Clyde Bruckman's Final Repose
X-COPS
One Breath
Fearful Symmetry
Wetwired
Quagmire
Babylon
Hollywood A.D.
From all the correct entries, the randomly selected winner, who receives a copy of The Official X-Files Board Game and the Trust No One Expansion, is:
XX Caroline XX

And the runner-up, who receives a copy of Trust No One, is:
XX Hannah Harling XX
Congratulations to our winners!