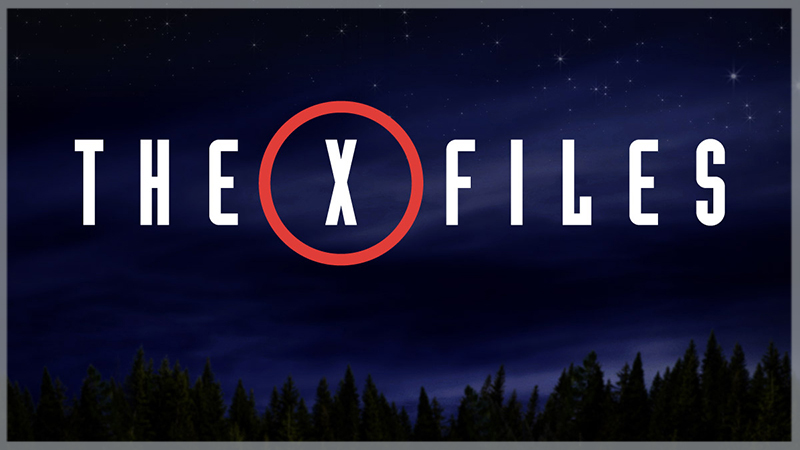 The Truth has finally arrived. The X-Files is officially coming back to television. There had been a lot of whispers as of late, but on March 24th it became real. The series will return in a limited six episode run on FOX. Chris Carter will serve as executive producer, and David Duchovny and Gillian Anderson will be returning to their iconic roles as Mulder and Scully. 
Speaking of the event series, Chris Carter said, "I think of it as a 13-year commercial break...The good news is the world has only gotten that much stranger, a perfect time to tell these six stories." Read our EXCLUSIVE interview with Mr. Chris Carter.
Shooting will commence in Vancouver, Canada this summer. FOX has yet to release many more details, but we'll be keeping you up to date as more information becomes available. To read the official announcement, head over to the FOX website. 
This is a huge victory, Philes. After the release of I Want to Believe, you decided that you weren't ready to say goodbye to The X-Files quite yet. Here we are, almost seven years later, and our favorite show will once again air live on television. So take some time to soak it in and enjoy it. The journey is only beginning, and it's going to be one heck of a ride. 
What's CONFIRMED So Far:
As of October 2nd, 2015:
Premieres & Screenings:
World Premiere (limited) will happen at Cannes, during the MIPCOM. Monday, October 6th, 2015.
US Premiere (limited) will happen at NYCC, on Saturday, October 15th, 2015 - followed by a Q&A panel with Chris Carter, David Duchovny and Mitch Pileggi, moderated by Kumail Nanjiani.
About Production, Crew and Writers
The premiere air date will be Jan. 24th 2016 after the NFC Championship game at 10pm. Regular airing will happen on consecutive Mondays after that at 8pm.
Production started on June 8th, 2015 in Vancouver, BC - Canada, and wrapped on Sept. 1st, 2015.
Chris Carter will be overseeing the scripts but he will be getting help from others who worked on the show during its television run. By Carter's interview with us, Darin Morgan, Glen Morgan and James Wong will be in the writing/producing team. 
Vince Gilligan won't be joining the writing team because of prior engagements with Better Call Saul. (Reddit)
Glen Morgan will write the second episode, Darin Morgan - the third. 
According to TV Line, James Wong, Darin Morgan and Glen Morgan will write and direct an episode each. Glen Morgan will also serve as Executive Producer as we'd previously reported.
According to Glen Morgan, each writer will direct their own episode.
Mark Snow will be returning as the composer of the show.
The first episode has been written by Chris Carter with notes from his wife, Dori Carter.
Episodes will be the length of a standard TV network hour, meaning roughly 43 minutes of actual episode, spread during one hour.
Chris Carter and Fox want Frank Spotnitz back but he's currently shooting The Man in the High Castle and might be too busy to join. (According to The Vancouver Sun)
Joel Ransom will serve as Director of Photography.
Mark Freeborn will be back as Production Designer.
Both Netflix and Amazon expected to vie for streaming rights. 
FoxTV's Dana Walden, who has been a big supporter of the show, was said to be frustrated with a lack of movement on a third feature film and so pushed for a revival on television. 
Piper Anderson-Klotz will be working in the Art Department.
According to a leaked call sheet and EW's First Look Article, the first episode is titled "My Struggle". Second episode is titled 'Home Again". Third episode is called "Mulder and Scully Meet the Were-Monster". Episode 4 is reportedly called "Babylon". Episode 5 is written and directed by James Wong, title is "Founder's Mutation". Episode 6 is written by Chris Carter and entitled "My Struggle II".
About Cast
David Duchovny and Gillian Anderson are set to go for the whole six episodes.
Mitch Pileggi and William B. Davis are confirmed to return with deals in place. WBD will come back in a "particular X-Files way." 
Joel McHale is scheduled to appear as part of the new additions to the cast. Read more about it in our article: Joel McHale Joins #XFilesRevival
Robert Patrick won't be part of the six-episode run. 
Aliza Vellani has been cast as well. Details about her character to follow. Aliza Vellani Joins The X-Files Revival
Additional casting for episode 1 includes Annet Mahendru, Rance Howard, Giacomo Baessato and Sandy Da Costa.
Rhys Darby and Kumail Nanjiani are part of the cast for Episode 3 as confirmed on their personal twitter accounts.
Lauren Ambrose and Robbie Amell are cast for Episode 4 as FBI agents. (Variety)
The Lone Gunmen will be back for the revival. (TVline)
Sheila Larken is confirmed as part of the cast, appearing in episode 4.
Annabeth Gish will be part of Episode 6.
About Story
The six-part series will show what has happened to the characters since the series and the second feature film, The X-Files: I Want to Believe, ended.
Casual viewers will be able to jump right in and hardcore fans won't get bored with getting those casual viewers up to speed. 
There will be both standalone and mythology episodes.
According to Canadian Press, the episodes won't feel disconnected, and will take place in "TV's real time".
We'll come to find that the Mulder & Scully relationship has evolved, different from where it was left in IWTB. Answers of when they came to be together, how William was conceived may come.
TVLine reports that episode 2 will be entitled "Home Again" 
There is still a possibility for a third X-Files feature film after #XFilesRevival but the primary focus now is #XFilesRevival. Yes, you read that correctly. There is also the possibility of another limited series run, and Chris Carter recently mentioned in an interview with The Globe and Mail that the storylines may not be wrapped up this go around. 
Episode 1 seems to include flashbacks or memories to alien abductions and or experiments.
According to footage released at TCA Summer Tour, reported by EW and Zap2It, Mulder and Scully seem to have split.
For the day to day updates of the shoot, check also our Latest News section. 
 sources: Fox, Daily Beast, News1130, Patrick Munn, XFN, The Globe and Mail, Vancouver Sun, TV Line, Canadian Press, Reddit, ABC 612