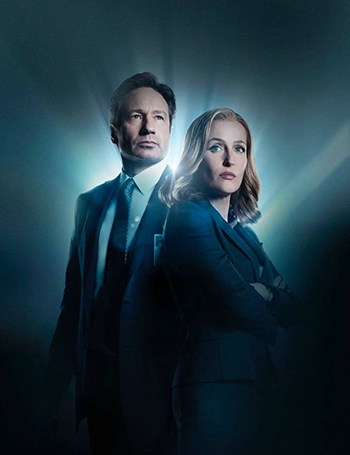 We're just one month away from all new episodes of The X-Files and FOX is kicking off the celebration a little early. A half-hour special called "The X-Files: Re-Opened" will air on FOX affiliates the first weekend in January, Saturday the 2nd or Sunday the 3rd.
The show will take a look at the new season and feature interviews with Gillian Anderson, David Duchovny, and Chris Carter. 
Air time will vary so be sure and check local listings. We checked this site and found that, for example, "The X-Files: Re-Opened" will air in Los Angeles on KTTV FOX 11 on Sunday, January 3rd, at 12:30 am and in Seattle it runs on Q13 FOX on January 3rd at 9:30 pm.