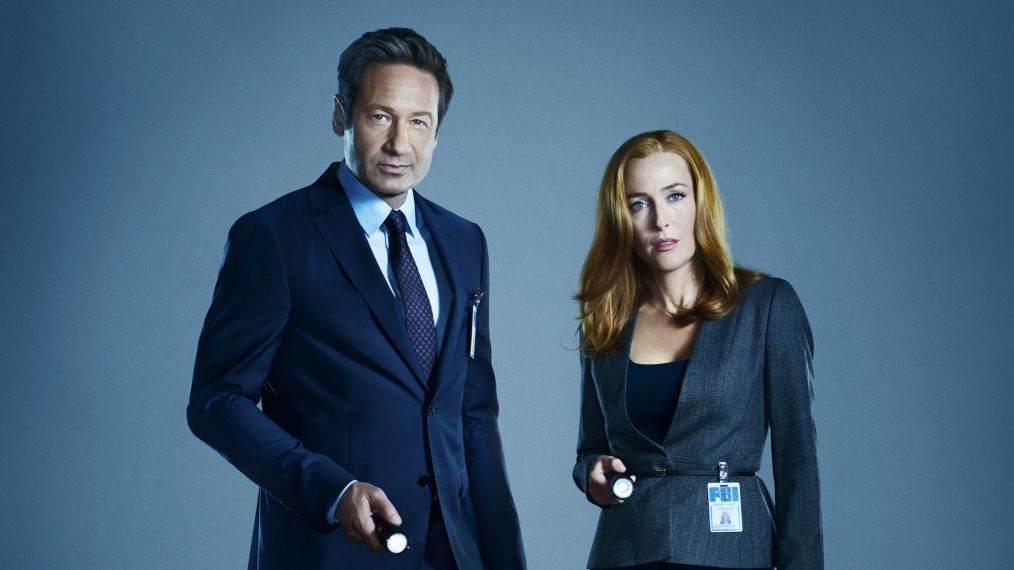 With The X-Files returning in just a few short days, you've probably been seeing a lot of promotion for the show. Magazines, trailers, secret websites with messages from CSM...And you can add late night television appearances to the list. We'll continue to update the article with any future appearances, but for now check out what's to come below.
January 2nd, 2018
David Duchovny on Jimmy Kimmel Live! at 11:35pm ET/10:35pm CT.


January 9th, 2018
Gillian Anderson on The Late Late Show with James Corden at 12:37am ET/11:37pm CT.
January 15th, 2018
David Duchovny on Late Night with Seth Meyers at 12:35am/11:35 CT. 
January 23rd, 2018
David Duchovny on Live with Kelly and Ryan. Check local listings, however the show airs at 9:00 am in most markets.