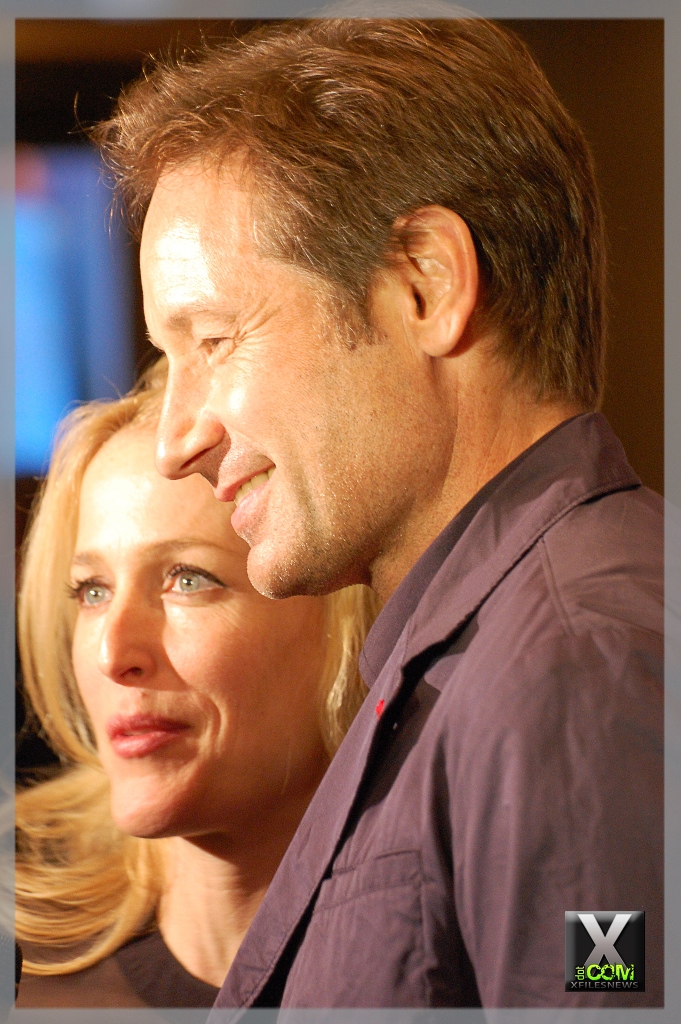 This past Saturday night both Gillian Anderson and David Duchovny joined a small group of X-Files fans at The Paley Center for Media in New York City. "The Truth Is Here" event celebrated the 20th anniversary of the series and delved into the history and making of the show. 
Keith Uhlich from Time Out New York did a fantastic job moderating the panel. Philes in the room and those watching the live stream all had a great time hearing David and Gillian talk about their time as Mulder and Scully.
The panel covered lots of topics including the filming of the "Pilot", the work of the writers, Scully's cancer, Mulder and Scully's relationship, and beyond. In addition, each actor chose two clips from the series to be screened. Gillian's were first, and she chose an autopsy scene from "Bad Blood" followed by the end of "The Unnatural" where Mulder and Scully hit baseballs. David's scenes were next; he chose the moment in which Mulder shoots Scully in "How the Ghosts Stole Christmas" and the dance scene at the end of "The Post-Modern Prometheus". 
XFN was excited to be on site for the event to live tweet and cover all that was discussed. You can check out our photos from the event on Facebook, and if you missed the live stream, check out the video here. 
Photographs by Ky Johnson.