Okay, everyone ready. This is your spoiler warning. Click after the jump for this amazing news!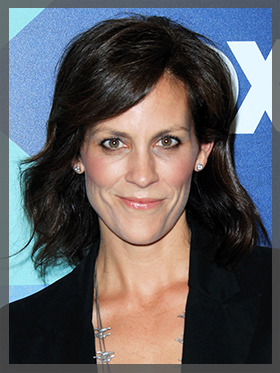 Celebrated actress, Annabeth Gish, is coming home to The X-Files revival. She's not only known for her role as Special Agent Monica Reyes in seasons eight and nine of The X-Files, but lately she's been really busy with celebrated performances in the acclaimed series The Bridge and Sons of Anarchy. She's also had a recurring role in Pretty Little Liars, besides her upcoming features Highly Functional and Before I Wake, among other projects.
In exclusive for XFN, Annabeth said: "I'm very much looking forward to revisiting my role as Monica Reyes in The X-Files Revival. I'm sure it will be an exciting reunion with the incredible X-Files cast, family and fans." 
According to our production sources, she will be joining Duchovny, Anderson and Pileggi for episode six, which is written and directed by Chris Carter.
Gish is repped by Innovative Artists and Thruline.
The X-Files debuts on Sunday, January 24th. 2016 at 10PM ET/ 7PM PT after the NFC Championship game.