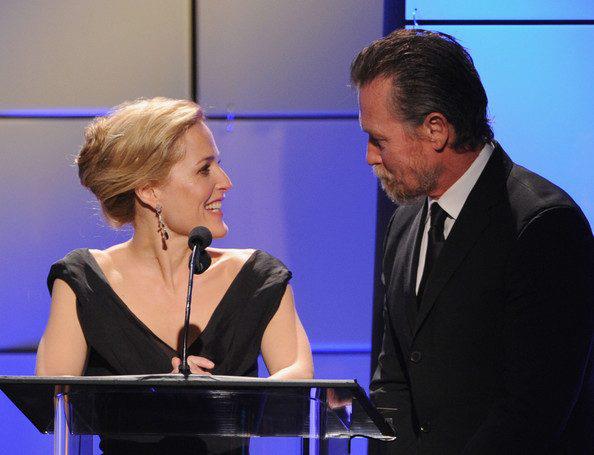 Sources: Robert-Patrick.ws & Expediente X

Last night at the 2012 Critics Choice Awards, Robert Patrick and Gillian Anderson had the opportunity to share the stage as the presentators Best Actor in a Miniseries. Barbara Patrick was also in attendance; you may remember her from The X-Files Season 9's episode "Release". They were all looking stunning!
For pictures please visit our friends at Robert-Patrick.ws and Expediente X on Facebook.