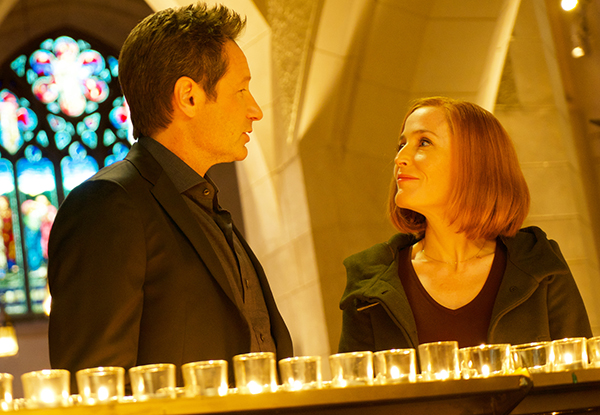 FOX has shared new promo photos from "Nothing Lasts Forever" which will air as episode 9 on Wednesday, March 14th. After looking at them, that feels like a really really long time to wait to get answers about this church scene.
In the episode, Mulder and Scully uncover a mysterious cult that is "consumed with macabre rituals" while investigating human organ theft. Karen Nielsen wrote the episode and it was directed by James Wong. 
Check out the images below and join us in flailing.