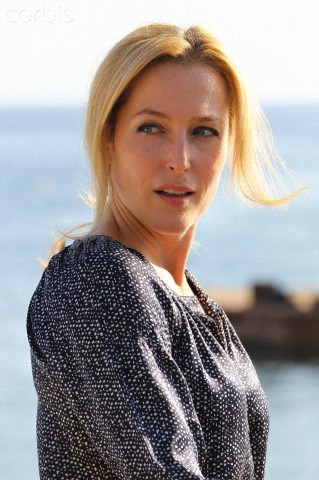 Exciting news, X-Philes!
Gillian Anderson has joined an as yet unnamed drama pilot from Rand Ravich (Life).
The project has been described as an action-thriller centered around the elite of Washington DC and follows a Secret Service agent charged with protecting the Presidents of the United States' son. While attending his first day on the job, the president's son, along with his classmates are kidnapped, setting off an international crisis. 
Gillian Anderson will play Meg, a powerful CEO and the sister to FBI Agent Susie Dunn (666 Park Avenue's, Rachael Taylor), mother of of one of the children kidnapped and in charge of getting information from the other kidnapped children's parents. 
Anderson also has an upcoming three-part role on NBC's Hannibal and is currently starring on BBC's The Fall. This would be the first time in the ten years since The X-Files went off the air that Anderson would have a recurring role on US television.