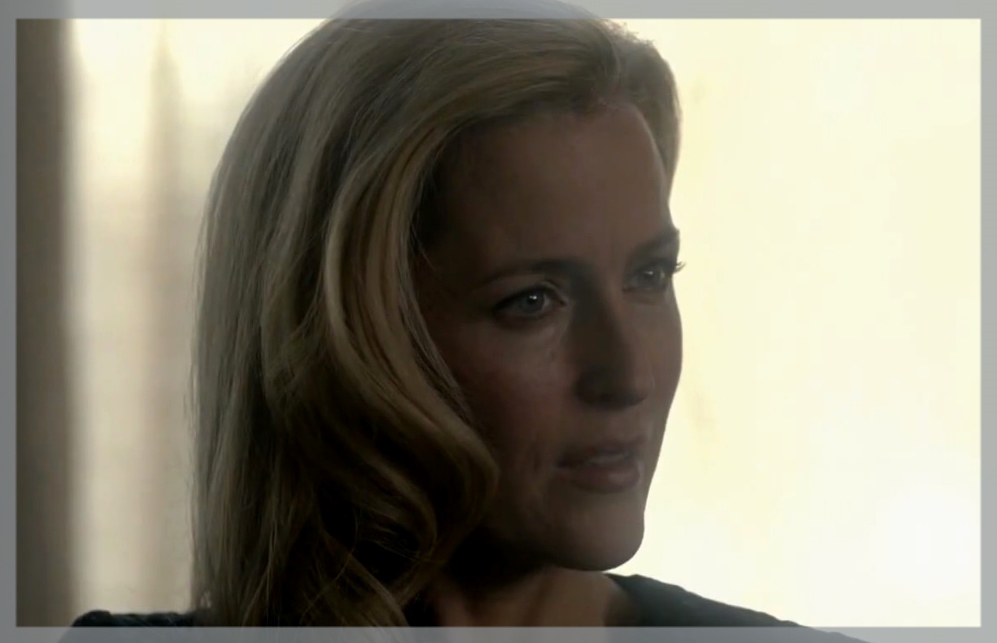 NBC's Hannibal premiered last night, introducing to the small screen the newest Dr. Hannibal Lecter. The series follows the character from Thomas Harris' books before he was captured, and according to showrunner Bryan Fuller, will eventually come to adapt the novel Red Dragon in season four. If the series can gain the rights to use the characters from Silence of the Lambs, we may even come to see Clarice Starling at some point.
However, before all of that happens, Dr. Lecter will have his head shrunk by Dr. Bedelia Du Maurier, played by none other than Gillian Anderson. As tweeted by Bryan Fuller, she will appear as Hannibal's psychiatrist in episodes 7, 8, 12, and 13. When Gillian spoke to Fangoria, she had this to say about her character:
'The X-Files' started shortly after 'Silence of the Lambs' came out, and Chris Carter told me shortly after we began that Scully was in fact based on the character of Clarice Starling. And although this character is different, something about it feels like we're on the same conversations, you know. It has come full circle. The relationship here is somewhat elusive. My character knows its serving a purpose, being with Hannibal and I think she feels protective over him. We learn that she is retired but he wouldn't accept that, so now he is her only patient. They feed off each other, if you will.
It will be awhile before we see her character, but if you want to be prepared and keep up with the show, you can watch the pilot on NBC's website. You can also catch a glimpse of Dr. Du Maurier in this promo released last night: