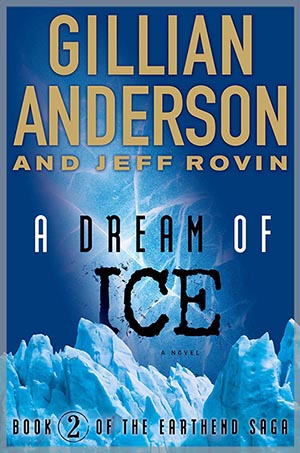 Last autumn, Gillian Anderson published her first novel, A Vision of Fire. The first in a series of three, the book followed renowned child psychologist Dr. Caitlin O'Hara as she delved into the strange visions that were taking hold of several children across the globe. 
The second novel in the Earthend Saga will be entitled A Dream of Ice, and according to this listing on Amazon, it may be headed our way this winter. The official release date is currently listed as December 8th, 2015 from Simon451, the sci-fi and fantasy arm of Simon & Schuster. 

More information should be headed our way soon, so stay tuned for what the future holds for Caitlin O'Hara and the children she is trying to help.