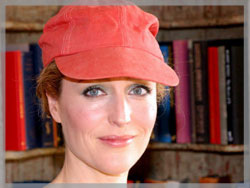 On October 12th, 2014 at 10:30 AM, Gillian Anderson, will be doing an AMA (Ask Me Anything) session at REDDIT. 
To participate in the session, you have to sign up for an account if you don't already have one, or you can just sit, relax and read the Q&A thread as it progresses. Past sessions have been very interesting, with many fans asking about her past, current and upcoming projects, you know, besides life and every other topic imaginable... you can, after all, ask anything.
We will be posting a direct link to it when it becomes available so you can access it. Stay tuned!